Adventuring First Creek
Event Dates:
August 6, 2022, 12:00 pm
August 6, 2022, 1:30 pm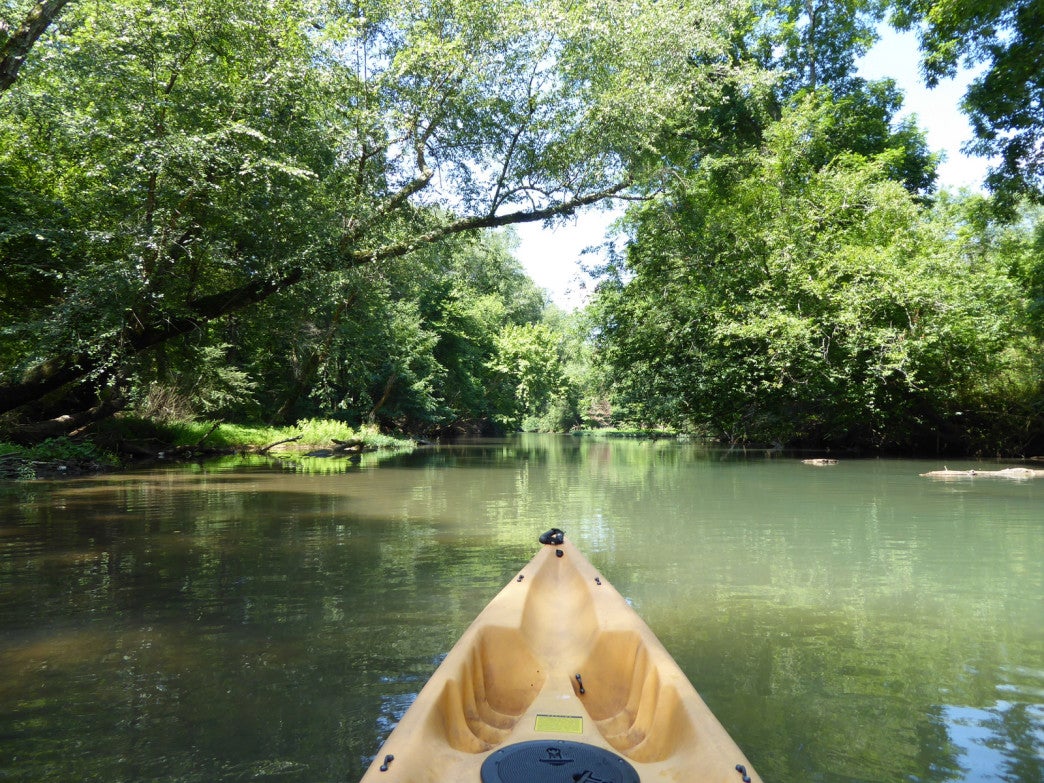 𝐀𝐃𝐕𝐄𝐍𝐓𝐔𝐑𝐈𝐍𝐆 𝐅𝐈𝐑𝐒𝐓 𝐂𝐑𝐄𝐄𝐊:
It's time to grab your kayaks and hit the river! On Saturday, August 6th, join Park Naturalist Sam Woodroof on an interpretive kayak adventure on First Creek. Learn about the different species that call First Creek home, see an active beaver lodge, and have a great time floating on the water!
𝐃𝐚𝐭𝐞: Saturday, August 6th
𝐓𝐢𝐦𝐞: 12:00pm
𝐋𝐨𝐜𝐚𝐭𝐢𝐨𝐧: Joe Wheeler State Park Boat Ramp
Bring your own kayak/canoe or rent one of the six we have available at the Marina!
*𝐓𝐡𝐞𝐫𝐞 𝐰𝐢𝐥𝐥 𝐛𝐞 𝟔 𝐤𝐚𝐲𝐚𝐤𝐬 𝐚𝐯𝐚𝐢𝐥𝐚𝐛𝐥𝐞 𝐟𝐨𝐫 𝐫𝐞𝐧𝐭 𝐟𝐨𝐫 𝐭𝐡𝐢𝐬 𝐞𝐯𝐞𝐧𝐭 (𝐟𝐢𝐫𝐬𝐭 𝐜𝐨𝐦𝐞 𝐟𝐢𝐫𝐬𝐭 𝐬𝐞𝐫𝐯𝐞). 𝐏𝐫𝐢𝐜𝐞 𝐟𝐨𝐫 𝐫𝐞𝐧𝐭𝐢𝐧𝐠 𝐚 𝐤𝐚𝐲𝐚𝐤 𝐰𝐢𝐥𝐥 𝐛𝐞 $𝟏𝟓.𝟎𝟎 𝐚𝐧𝐝 𝐭𝐡𝐞𝐲 𝐜𝐚𝐧 𝐛𝐞 𝐫𝐞𝐬𝐞𝐫𝐯𝐞𝐝 𝐛𝐲 𝐞𝐦𝐚𝐢𝐥𝐢𝐧𝐠: 𝐒𝐚𝐦𝐮𝐞𝐥.𝐖𝐨𝐨𝐝𝐫𝐨𝐨𝐟@𝐝𝐜𝐧𝐫.𝐚𝐥𝐚𝐛𝐚𝐦𝐚.𝐠𝐨𝐯*
𝐅𝐨𝐫 𝐦𝐨𝐫𝐞 𝐢𝐧𝐟𝐨𝐫𝐦𝐚𝐭𝐢𝐨𝐧 𝐨𝐧 𝐭𝐡𝐢𝐬 𝐞𝐯𝐞𝐧𝐭, 𝐞𝐦𝐚𝐢𝐥: 𝐒𝐚𝐦𝐮𝐞𝐥.𝐖𝐨𝐨𝐝𝐫𝐨𝐨𝐟@𝐝𝐜𝐧𝐫.𝐚𝐥𝐚𝐛𝐚𝐦𝐚.𝐠𝐨𝐯