Hike to the Pawpaw Patch
Event Dates:
October 1, 2022, 1:00 pm
October 1, 2022, 2:15 pm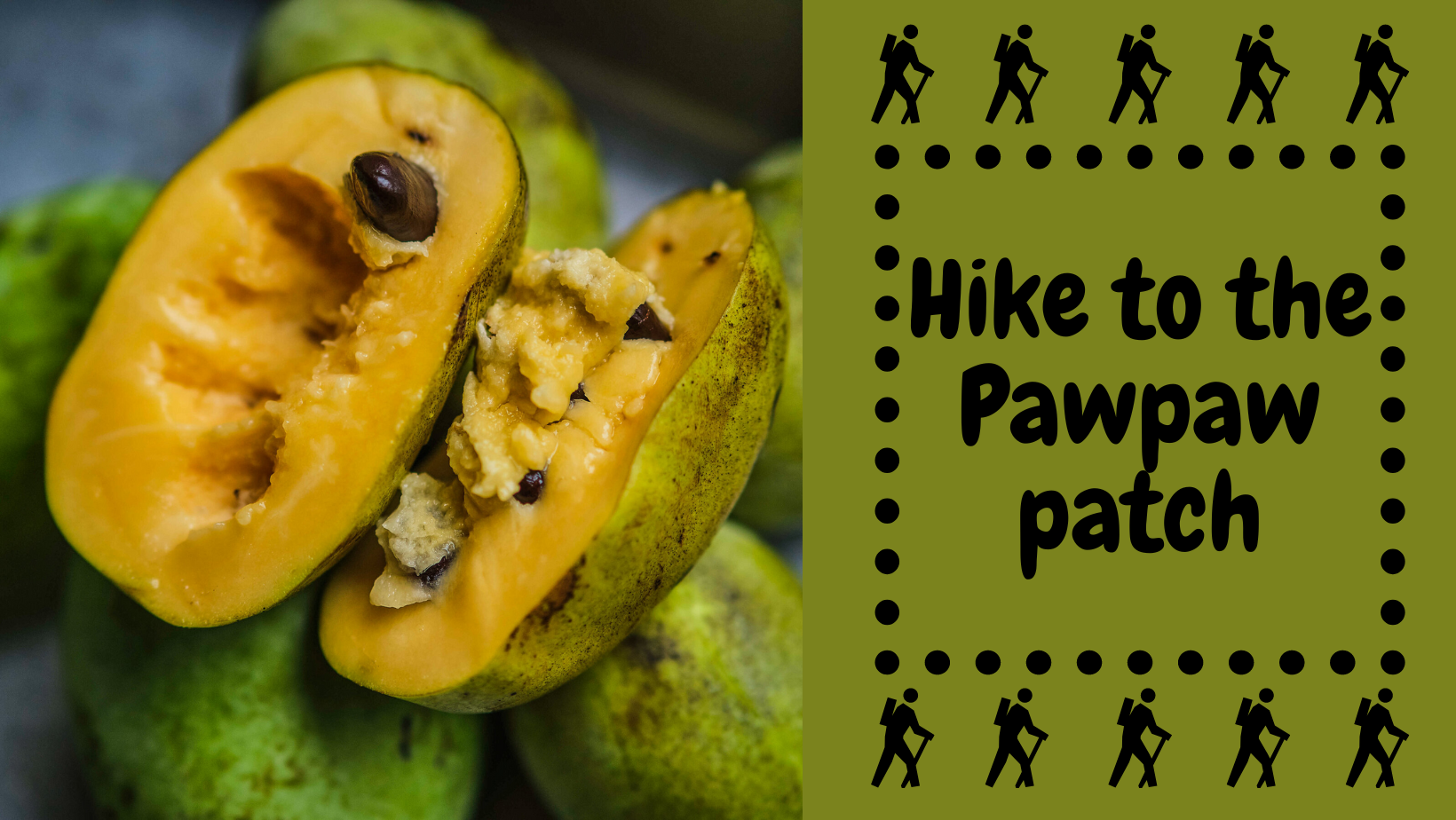 Join Park Naturalist Sam Woodroof on an interpretive nature hike to Joe Wheeler's Pawpaw Patch
𝐖𝐡𝐞𝐧: October 1st @1:00pm
𝐖𝐡𝐞𝐫𝐞: Champion Trailhead (west end of the Lodge parking lot)
𝐖𝐡𝐚𝐭 𝐭𝐨 𝐁𝐫𝐢𝐧𝐠: Hiking shoes, proper clothing, water bottle if needed
For more information about the event, email: 𝐒𝐚𝐦𝐮𝐞𝐥.𝐖𝐨𝐨𝐝𝐫𝐨𝐨𝐟@𝐝𝐜𝐧𝐫.𝐚𝐥𝐚𝐛𝐚𝐦𝐚.𝐠𝐨𝐯
𝐍𝐚𝐭𝐢𝐨𝐧𝐚𝐥 𝐏𝐚𝐰𝐩𝐚𝐰 𝐃𝐚𝐲, held every third Thursday in September, celebrates the tropical-looking fruit native to North America which tastes like a cross between a mango and a banana. With over 60 varieties and a unique, creamy texture, it's a wonder that more people don't know about the pawpaw! Also known as the Kentucky Banana and Hillbilly mango, the pawpaw grows all across the South and is the largest fruit native to the United States. Although we don't see it on store shelves much today, the pawpaw was an important part of traditional Native American diets and is used for various purposes today.
𝐍𝐀𝐓𝐈𝐎𝐍𝐀𝐋 𝐏𝐀𝐖𝐏𝐀𝐖 𝐃𝐀𝐘 𝐓𝐈𝐌𝐄𝐋𝐈𝐍𝐄
𝟏𝟓𝟒𝟎: The Spanish discovered pawpaws during Hernando de Soto's Mississippi expedition, when an expedition member noticed Indigenous people cultivating it.
𝐅𝐚𝐥𝐥 𝐨𝐟 𝟏𝟖𝟏𝟎: During a particularly lean time on their expedition to map the American West, Lewis and Clark subsisted on pawpaws when they ran out of almost everything else.
𝟏𝟗𝟐𝟗 - 𝟏𝟗𝟑𝟗: During the Great Depression, when other fruit became scarce and expensive, the pawpaw stood in for more tropical imports like bananas.
𝐒𝐞𝐩𝐭𝐞𝐦𝐛𝐞𝐫 𝟏𝟗, 𝟐𝟎𝟏𝟗: First National Pawpaw Day. Founded by Kentucky State University, National Pawpaw Day celebrates and raises awareness of this tasty and unique fruit and promotes research and cultivation.
𝟓 𝐃𝐄𝐋𝐈𝐂𝐈𝐎𝐔𝐒 𝐏𝐀𝐖𝐏𝐀𝐖 𝐑𝐄𝐂𝐈𝐏𝐄𝐒
𝐏𝐀𝐖𝐏𝐀𝐖 𝐏𝐔𝐃𝐃𝐈𝐍𝐆
Use your favorite banana pudding recipe and swap out the bananas with pawpaws. They'll give the pudding a surprising and mellow flavor!
𝐏𝐀𝐖𝐏𝐀𝐖 𝐁𝐑𝐄𝐀𝐃
Mixed with copious amounts of sugar and flour, the pawpaw creates an excellent addition to cakes and quick breads.
𝐏𝐀𝐖𝐏𝐀𝐖 𝐁𝐄𝐄𝐑
Fruit-flavored beer is gaining in popularity, and the pawpaw lends its unique flavor perfectly to craft brews.
𝐏𝐀𝐖𝐏𝐀𝐖 𝐒𝐎𝐑𝐁𝐄𝐓
With its creamy texture, the pawpaw makes a delicious substitute in any mango sorbet recipe.
𝐏𝐀𝐖𝐏𝐀𝐖 𝐉𝐀𝐌
The sweetness of pawpaws make them an excellent candidate for long-simmering homemade jams and preserves.