National Mushroom Day Hike
Event Dates:
October 15, 2021, 10:00 am
October 15, 2021, 11:00 am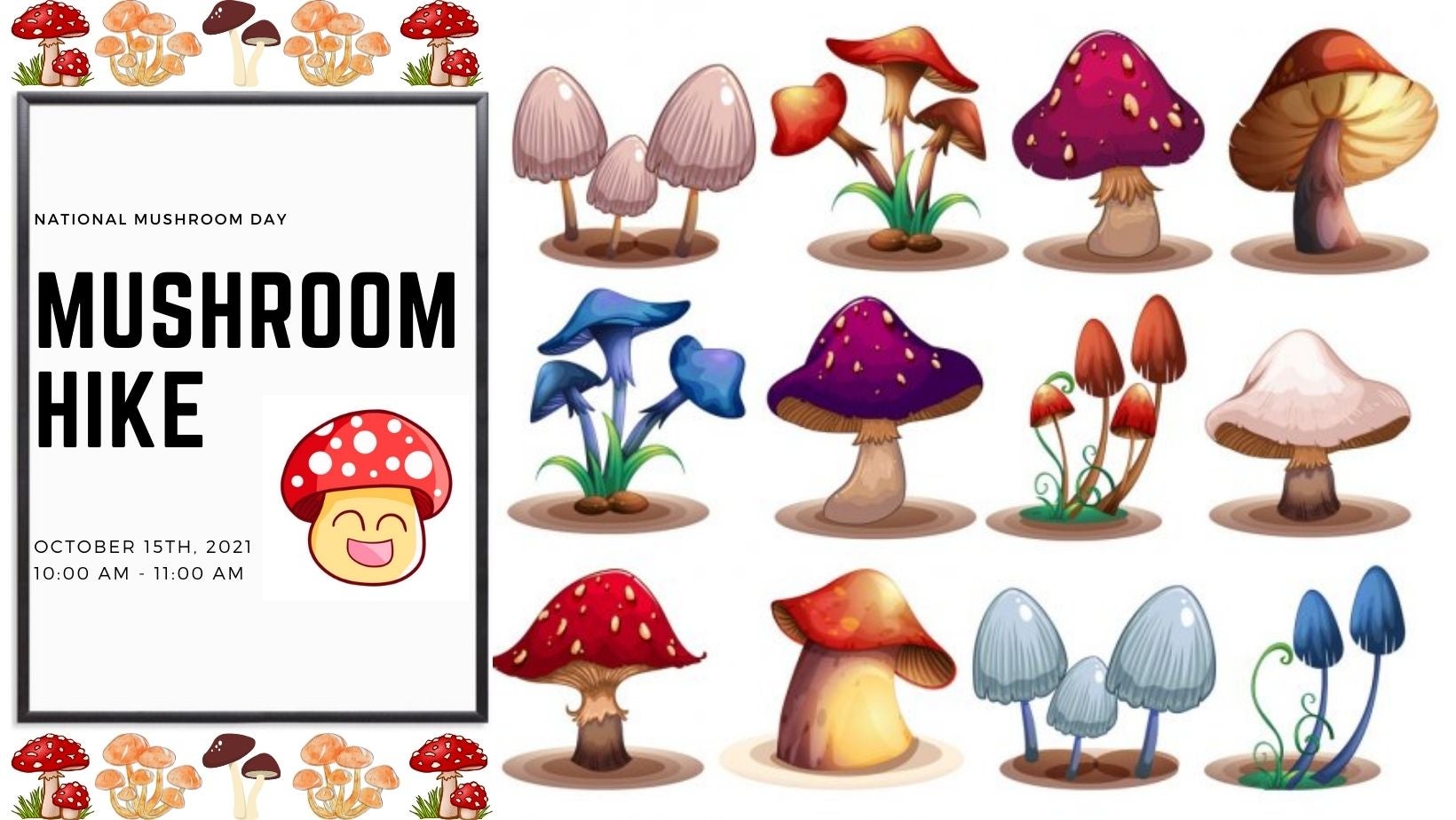 Oyster, Chanterelles, Jelly, Puffballs — we're talking mushrooms here, because October 15 is National Mushroom Day. If you don't already know, mushrooms are fleshy fruiting bodies of fungi, and there's a variety of species, which is why we have so many types of mushrooms to choose from. Join Park Naturalist Sam Woodroof as he points out several species of fungi as you hike the Jimmy Sim's Birding Trail.
NATIONAL MUSHROOM DAY TIMELINE
​1707: ​The cultivation of mushrooms
​Edible fungi was successfully cultivated in a controlled environment of a vegetable garden
​1950: ​Nurseries for mushrooms were built
​The first above-ground mushroom nursery was built — complete with many cultivation areas.
​1955: ​The cultivation process turned to wood
​Concrete trays for mushroom cultivation transitioned into wooden boxes in trays.
1975: Metal was used for cultivation
​Metal trays became the preferred material to cultivate mushrooms.
​​4 GROOVY MUSHROOM TIDBITS
1.) There's a mushroom that tastes like chicken
​The Laetiporus mushroom, which grows in the wild, is said to taste almost exactly the same as fried chicken
2.) ​Some mushrooms are the same, just at different ages
​Button mushrooms, portobello mushrooms and white mushrooms are not different forms of mushrooms as the names may insinuate — but instead — they are just at different levels of maturity
3.) ​Lighting affects mushroom growth
​In fact, lighting causes mushrooms to become more abundant
4.) Mushrooms can get pricey
​White truffles, which are subterranean mushrooms, are known for being expensive, but at 3.3 pounds, one was purchased for $330,000.
If you have any questions or concerns, email: Samuel.Woodroof@dcnr.alabama.gov