Easter Egg Hunt at Wind Creek State Park
Event Dates:
March 20, 2021, 10:00 am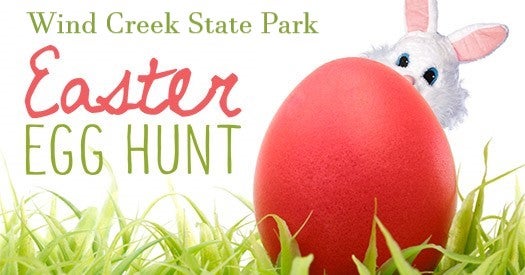 Our Annual Easter Egg Hunt will be held on March 20, 2021 at 10:00 a.m.
The Egg Hunt will be located in the North Picnic Area- across from the beach.
Please be at your age group location by 9:45 a.m.
There will be prizes for each age group. 
Age Groups:
0-2
3-4
5-8
9-11
12-15
*all who attend will have to wear a face mask and all social distancing guidelines will apply*