Invasive Plant Volunteer Work Day
Event Dates:
October 7, 2023, 9:00 am
October 7, 2023, 12:00 pm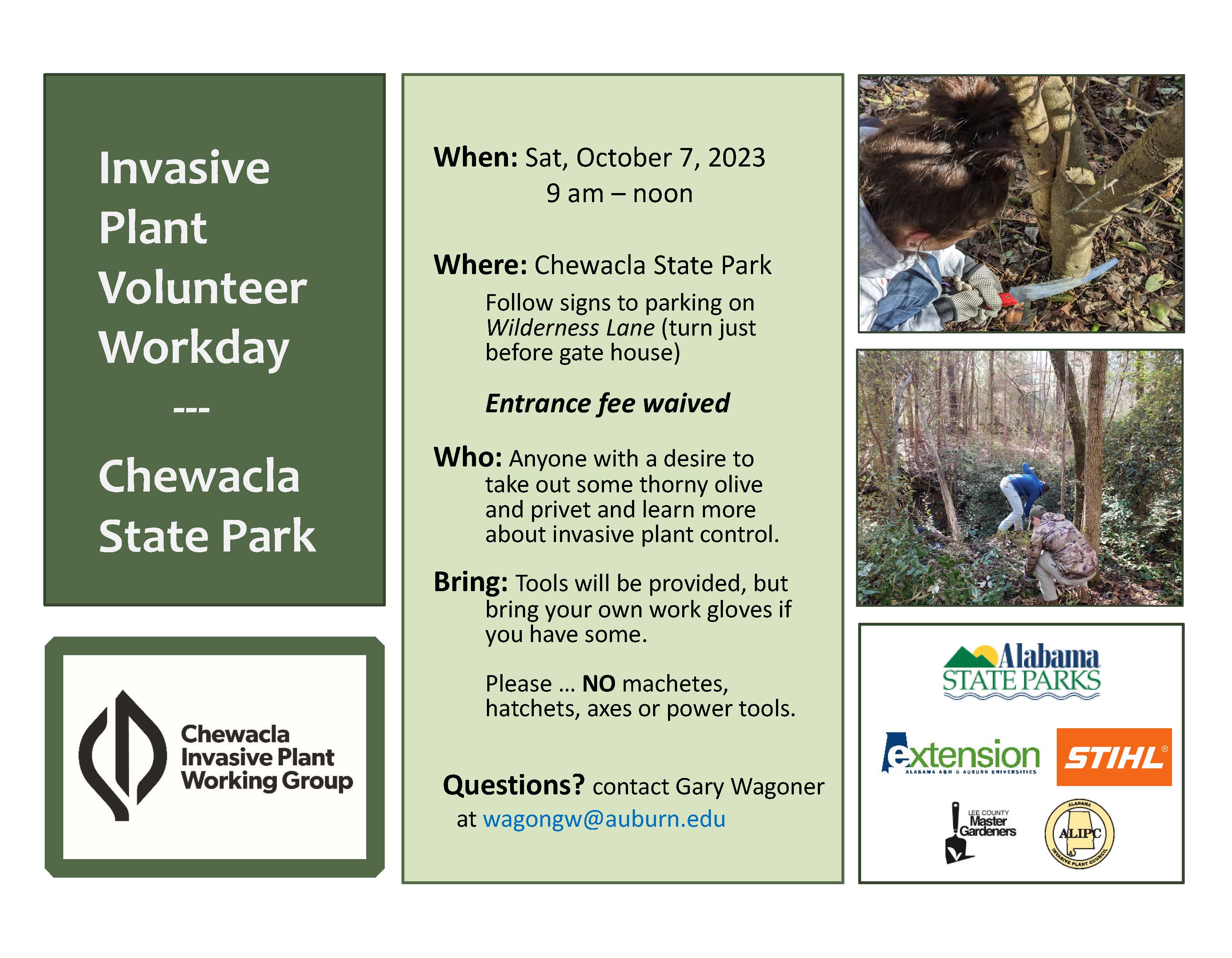 Another Invasive plant removal workday is scheduled for Saturday, Oct. 7 from 9am -12 pm. These workdays are associated with the Hearts of Stihl Grant recently awarded by Stihl. Thanks to Chewacla Invasive Plant Working Group for organizing these events.