Wheeler National Wildlife Refuge Field Trip
Event Dates:
January 7, 2023, 10:00 am
January 7, 2023, 1:00 pm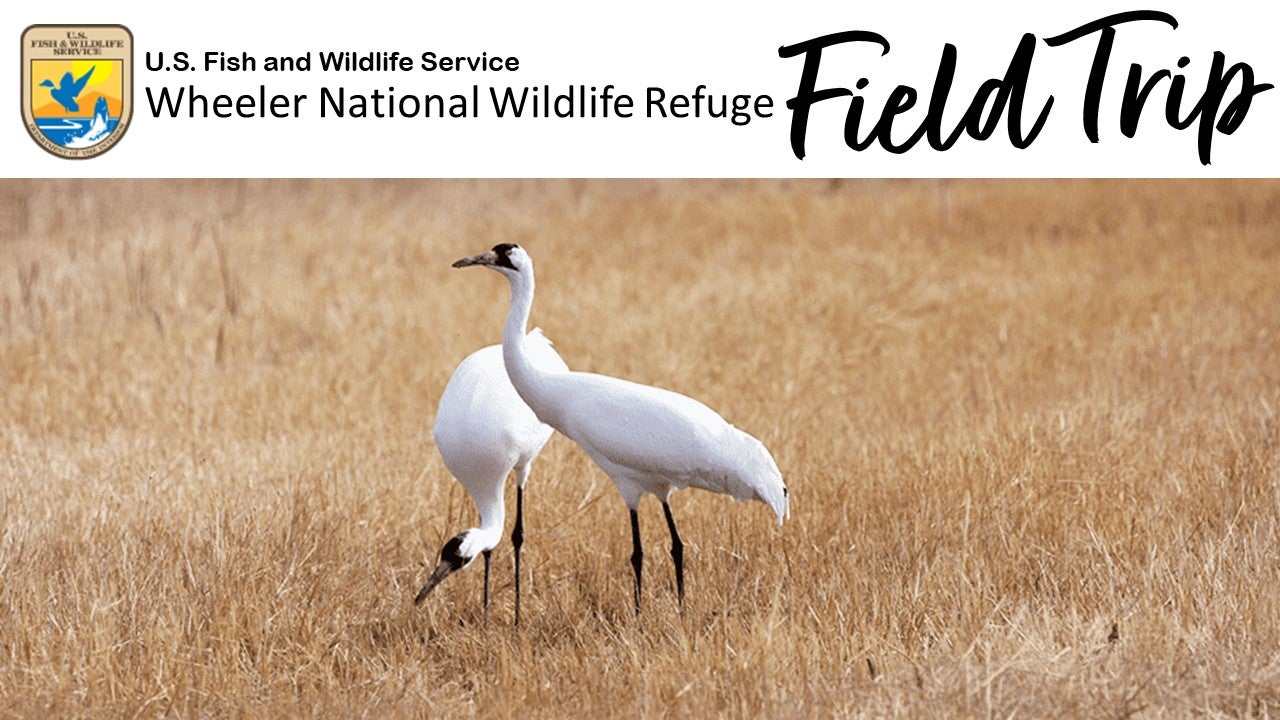 Join us for our Winter field trip to the Wheeler National Wildlife Refuge to see amazing waterfowl including Sandhill Cranes and the endangered Whooping Cranes!
Please read below for important info!
Join Park Naturalists on this off-site, guided, field trip that you will never forget! We will caravan to the refuge together and meet up with a group from Oak Mountain State Park. Directions will be given if needed at the beginning of the trip. Once we reach the refuge and after exploring, the field trip is over, and you are free to go.
Meet at Joe Wheeler State Park Lodge Lobby at 10am! After a quick intro and refuge rules, we will drive as a group (in your own vehicle) to the refuge. Allow 50 minutes - 1 hour for travel.
*You DO NOT have to meet up at Joe Wheeler State Park beforehand. If you would like, you can meet us at the Wheeler National Wildlife Refuge Visitor Center at 11:00am. The address to the Refuge is: 3121 Visitor Center Road, Decatur, Alabama 35603*
What to bring:
- water
- snacks
- camera
- binoculars
Email: Samuel.Woodroof@dcnr.alabama.gov for any questions regarding this event.
Click here for information about the Oak Mountain State Park Caravan.