Bald Eagle Talks
Event Dates:
January 26, 2020, 10:00 am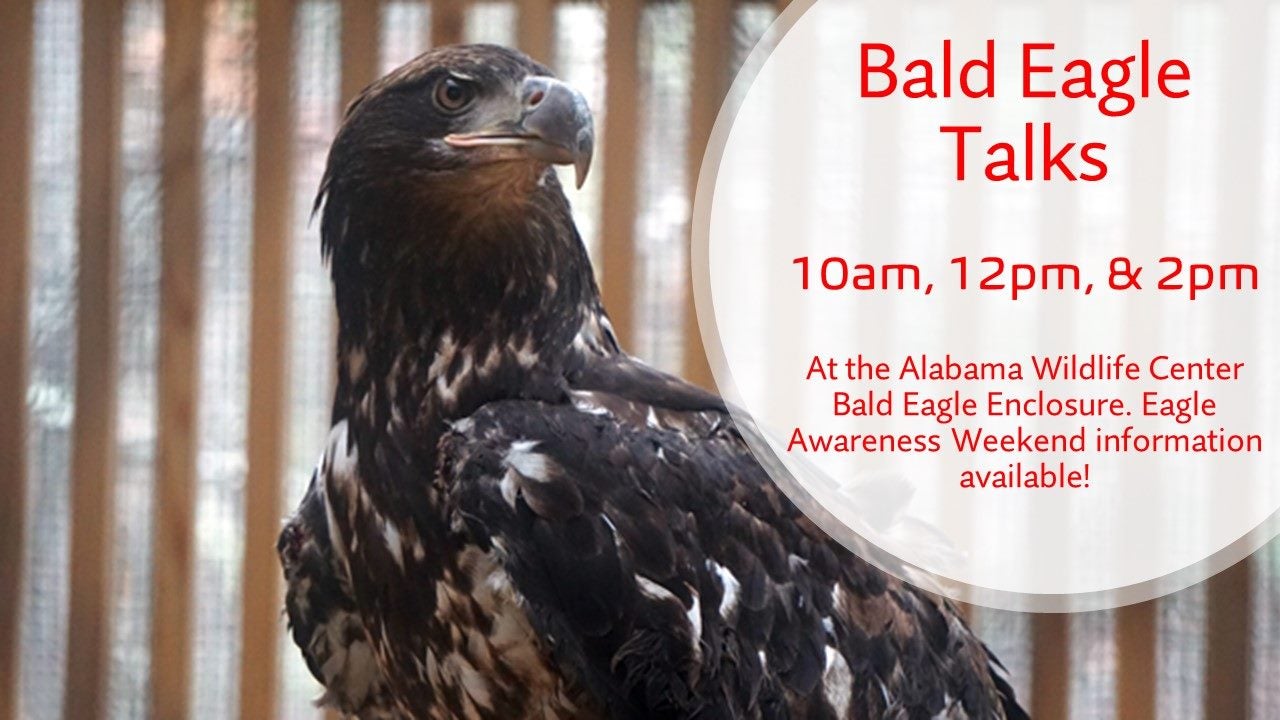 10am, 12pm, 2pm 
Join Oak Mountain State Park Naturalist at the Alabama Wildlife Center Bald Eagle Enclosure to learn all about out nation's symbol and get the latest information on Eagle Awareness Weekends at Lake Guntersville State Park! See Shelby the Bald Eagle, the only Bald Eagle on educational display other than on the gulf coast! 
Free with entrance into OMSP! All ages welcome! Wheelchair and stroller accessible!