BUMP N' GRIND
Event Dates:
June 9, 2023, 12:00 pm
June 11, 2023, 5:00 pm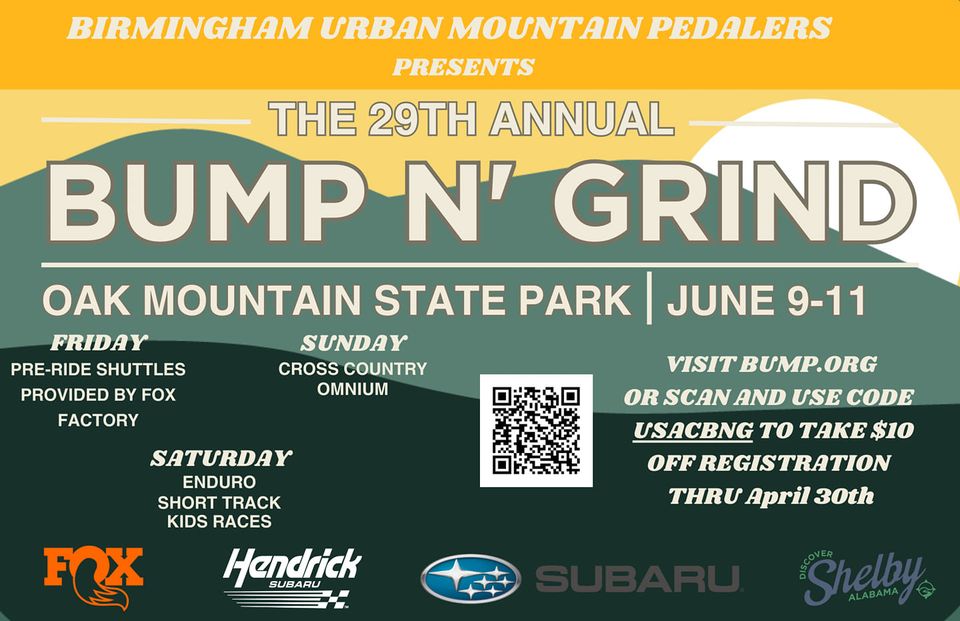 This will be the 29th edition of the BUMP N' GRIND race weekend, and we are so excited!
This year will be the biggest one yet! Bump N Grind is 2 FULL days of racing. For the first time ever, Bump N Grind will feature a full multi-stage enduro!  A minimum 3-deep podium in each event will be recognized, and also have a separate Omnium for those who registered for that at the conclusion of Sunday's racing. There's gonna be a ton of different races and opportunities as well as food, music, friends, and fun!!
Don't have a place to stay for the weekend? Don't worry, we've got camping accommodations for you right next to the event! Just call us at #205.620.2536 and we will get you set up.
So come spend the weekend with us, June 9th - June 11th! Check out the BUMP Website for more details!