Buster Britton Memorial Triathlon
Event Dates:
August 14, 2021, 6:00 am
August 14, 2021, 12:00 pm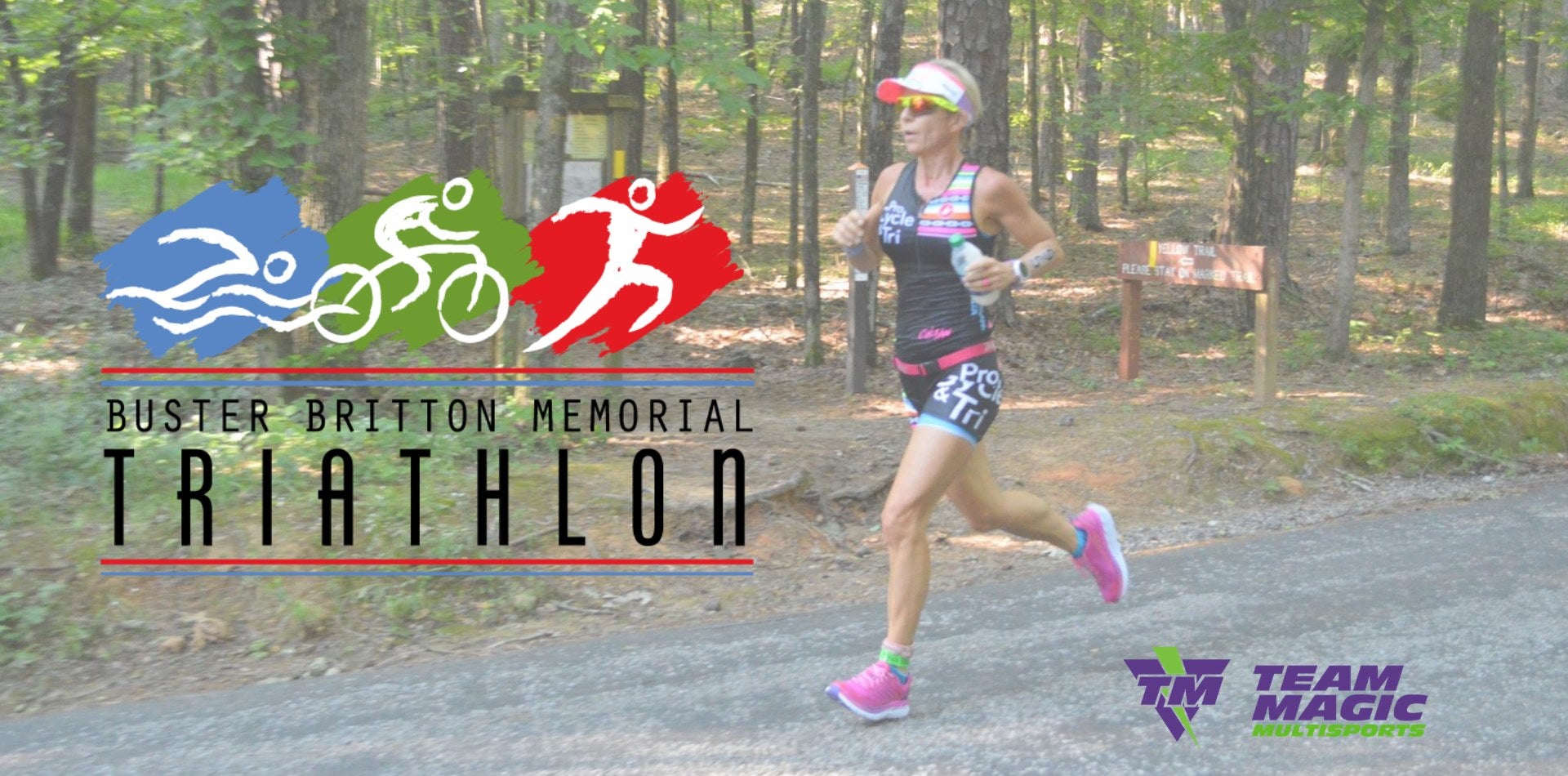 Hosted by "Team Magic", this is one of the country's longest-running triathlons. This triathlon memorializes and honors the life of Buster Britton - one of the Birmingham area's original triathletes that lost his life in a fun run after completing the Hawaii Ironman only a short time earlier.
Buster was a pioneer in the triathlon community for Alabama, and a true inspiration.
For information on how to sign up for this race, visit the Team Magic Website.