Critters of the Night Hike!
Event Dates:
June 2, 2023, 8:00 pm
June 2, 2023, 9:30 pm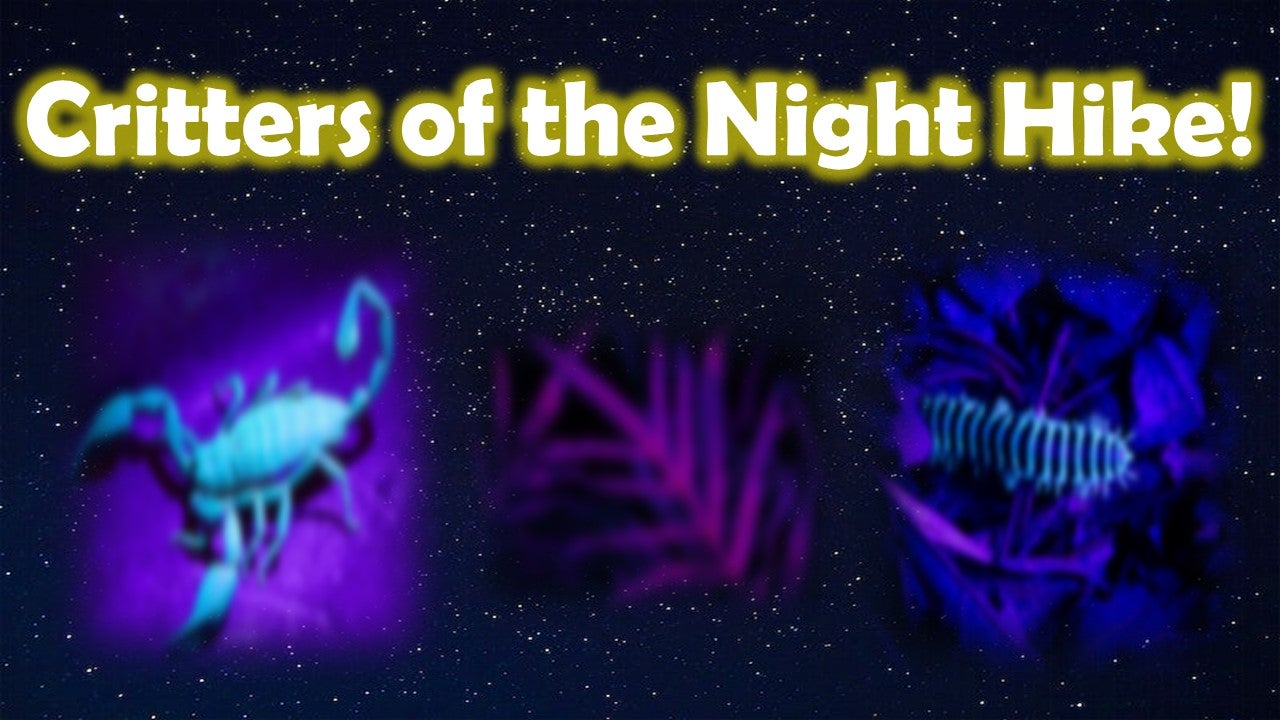 Experience Oak Mountain State Park after dark!
Go on this easy guided night hike and see what glows, calls, and crawls at night on the trail and catch a glimpse of the Full Moon!
Meet at the Beach Access Parking Lot on Terrace Drive
After a quick introduction we will begin the fun on the Treetop Nature Trail boardwalk checking out the 'night owls' that reside there.
Once darkness falls, we will start our hike on the trail to see the wonders of night! Bring a Flashlight or Headlamp it will be dark!
TIME:8:00pm
Not stroller friendly. No pets please.
Suggestions for this hike:
- Flashlight/Headlamp/Black Light