Mammoth March
Event Dates:
April 15, 2023, 7:30 am
April 15, 2023, 7:00 pm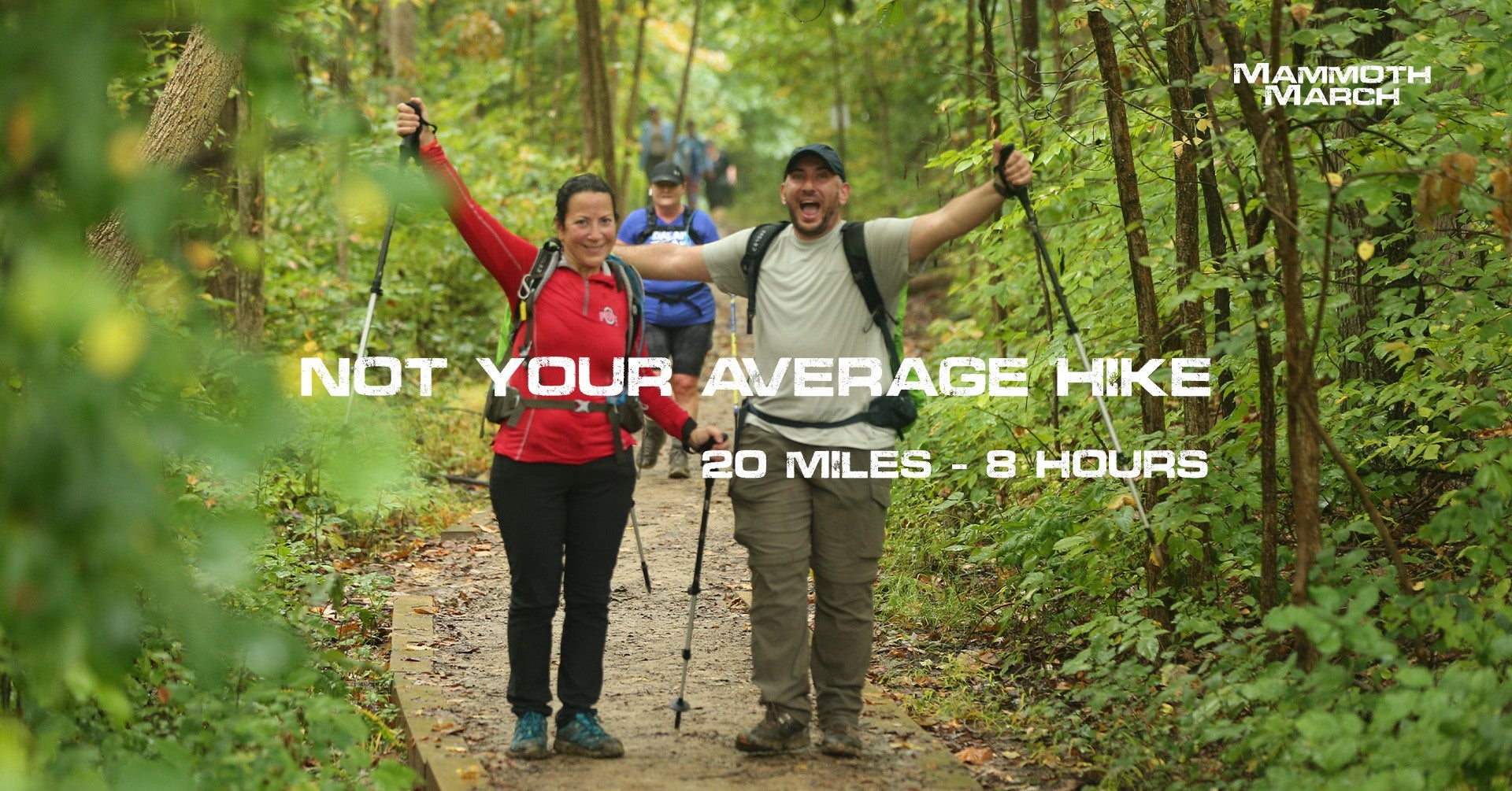 MammothMarch is coming to Alabama!
We couldn't be happier to have secured the beautiful Oak Mountain State Park for an absolute scenic 20-mile edition on April 15, 2023.
Alabama's largest State Park is located just 30 minutes south of Birmingham, offering almost 10,000 acres of a stunning physical landscape, which alone makes for an unforgettable experience.
Master the challenge and spend a beautiful day hiking 20 miles in 8 hours. Getting your finisher medal, you will be exhausted, but proud and happy... as well as part of our amazing community of nature-lovers, hikers and MammothMarch addicts!