Nature Printing
Event Dates:
August 6, 2022, 1:00 pm
August 6, 2022, 2:00 pm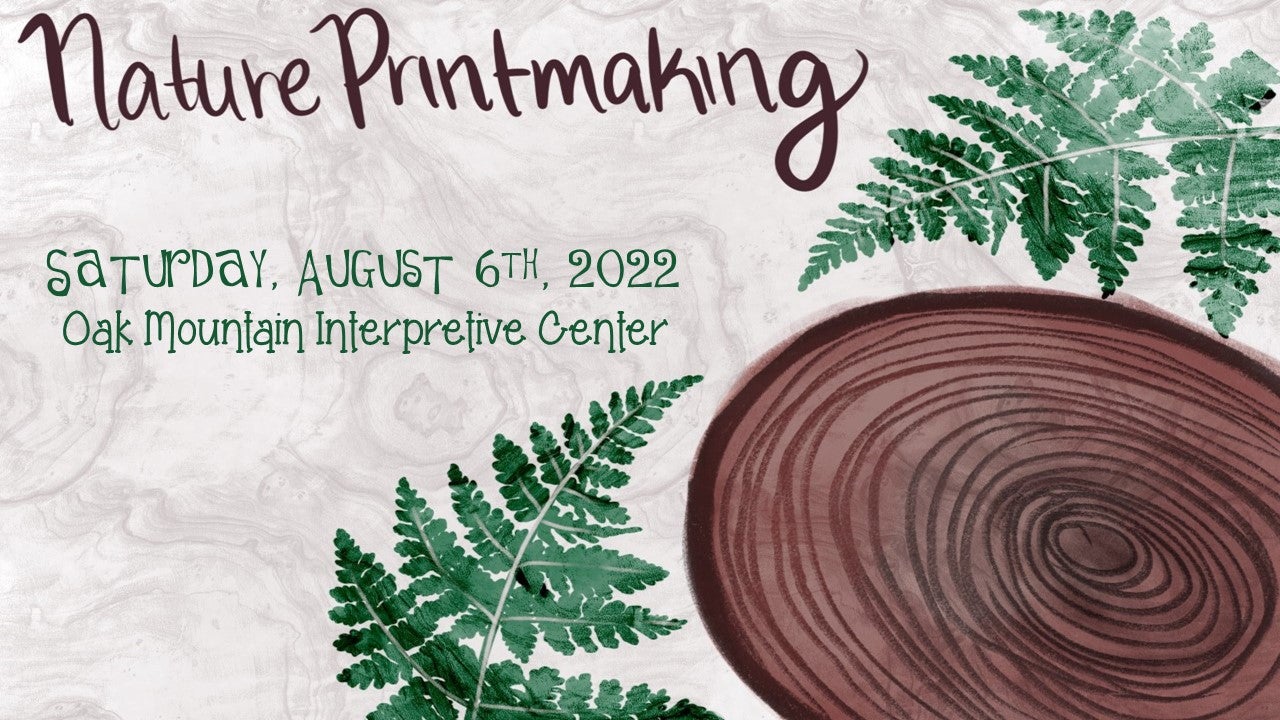 Join us for Nature Printmaking and create a beautiful piece of art to take home with artist and Legacy, Partners in Environmental Education Intern, Erika Lewis! Using Natural materials, Erika will show us how to connect art and nature in this engaging and hands-on program.
When: Saturday, August 6th, 2022
Where: Oak Mountain Interpretive Center
Time: 2pm – 3pm
No pets please! Stroller and wheelchair accessible!
FREE with paid park admission and for overnight guests.
Park Gate Fees:
$5 ages 12+
$2 ages 4-11
$2 ages 62+
Free ages 3- and veterans