Pelham PD Polar Plunge
Event Dates:
January 18, 2020, 9:00 am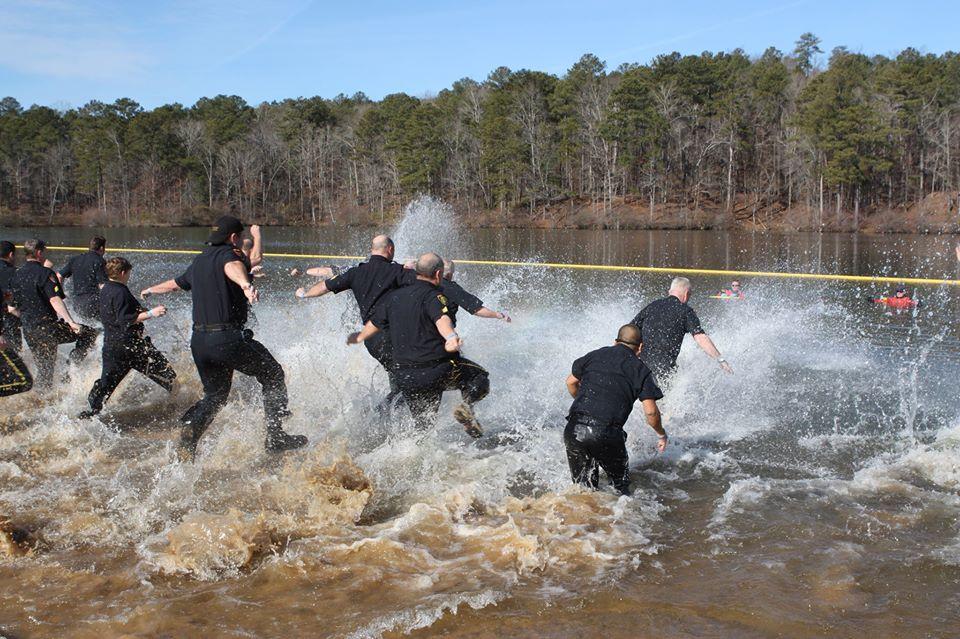 Are you brrrrrrave enough to take the plunge with us? You can show your support for the 15,000 athletes of Special Olympics Alabama by participating in the 2020 Pelham Polar Plunge at Oak Mountain State Park.
Come dressed in costume for a chance to win bragging rights and cool prizes. *You must be registered to plunge to participate in the costume contest.*
REGISTRATION DETAILS:
Advance registration cost - $35 (T-shirt size guaranteed)
Day-of registration cost - $45 (T-shirt size NOT guaranteed)
Costume Contest Entry - $5
*Note: There's a 2.9% processing fee added to each ticket. This is much less than what Eventbrite has collected from you in the past. This was done to ensure your full donation goes the Special Olympics Alabama.
We can't wait to see you January 18th at Oak Mountain State Park!