XTERRA - Oak Mountain
Event Dates:
May 7, 2021, 7:00 am
May 9, 2021, 4:00 pm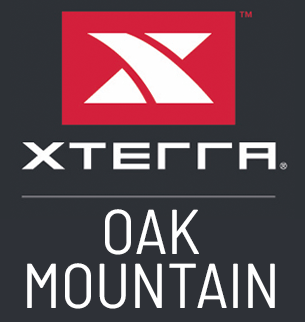 XTERRA Oak Mountain is a GO!  We have decided to proceed, post the tornadoes that hit the area on March 25. The new dates will be May 7th - May 9th. The main event combines a 1.5km swim, 34km mountain bike, and 9.5km trail run. For amateurs, there will be 51 spots into the XTERRA World Championship in Maui up-for-grabs, and for elites, $15,000 USD in prize money and points in the XTERRA America Tour.
To sign up, or to get more information, visit the XTERRA Oak Mountain State Park Event website!