Bosarge Memorial Dog Park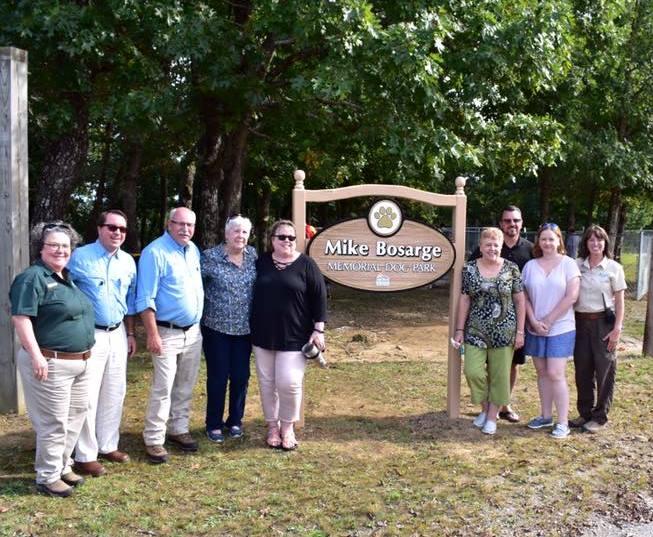 Mike Bosarge Memorial Dog Park
Located inside Cheaha State Park across from Bunker Tower.
"Dogs are our link to paradise. They don't know evil or jealousy or discontent. To sit with a dog on a hillside on a glorious afternoon is to be back in Eden, where doing nothing was not boring--it was peace." 
― Milan Kundera
Bring your dogs-humans must be leashed. Accessible and regular parking nearby.
Hike to the dog park on the Bigfoot Leave No Trace Trail from Cheaha State Park Vista Cliffside Restaurant (0.5 miles) or from the Upper Improved Campground (0.2 miles). Enjoy a beautiful sunset on the pet-friendly deck seating area at the Vista Cliffside Events (unless there is a private event that has reserved the space).
Please do not leave your pup unattended at any time for any reason.
Special thanks to the Bosarge Family for making this possible: Although we mourn the loss of Mike Bosarge, we celebrate his passion for life, his generosity in helping others, his kindness toward rescue dogs, his amazing talent as a photographer, and his love for Cheaha State Park.