Vista Cliffside Restaurant
Vista Cliffside "Bistro" is open, but with a new focus that allows us to serve our guests safely. Hours will be 12 pm - 8 pm Thursday-Monday (March-November). Limited Carryout menu (stone-baked pizzas, awesome burgers, veggie burgers, chicken tenders, chili, fries, salads, desserts, coffee, sodas/wine/beer)Although meals are served "to-go," guests may social distance inside the dining room or on the beautiful deck. All guests are REQUIRED to wear a mask or face covering to enter all Cheaha facilities.
Vista Cliffside is open on weekends throughout all seasons 
HOURS OF OPERATION
12:00 pm- 8:00 pm CDT
Thursday through Monday
March through November
11:00 am- 7:00 pm CDT
Friday through Monday
December through February
(Changes in hours and operations may occur depending upon state response to COVID-19) 
Click here to see an overview map of the park.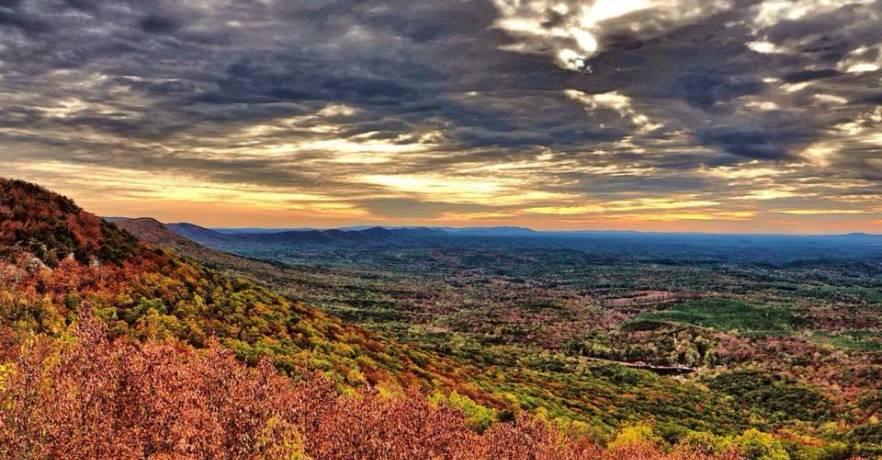 Groups are welcome in the dining room for all meals. The dining room is first come first serve. Our Cleburne room can be rented for weddings, meetings, or parties. Please contact Shannon.Waters@dcnr.alabama.gov for pricing and more information.
Wine and Beer available Monday – Saturday.  Alcoholic beverages may be consumed in the restaurant or in designated meeting spaces only.