Campfire Talk: Amphibian Jeopardy
Event Dates:
July 30, 2021, 8:00 pm
July 24, 2021, 9:00 pm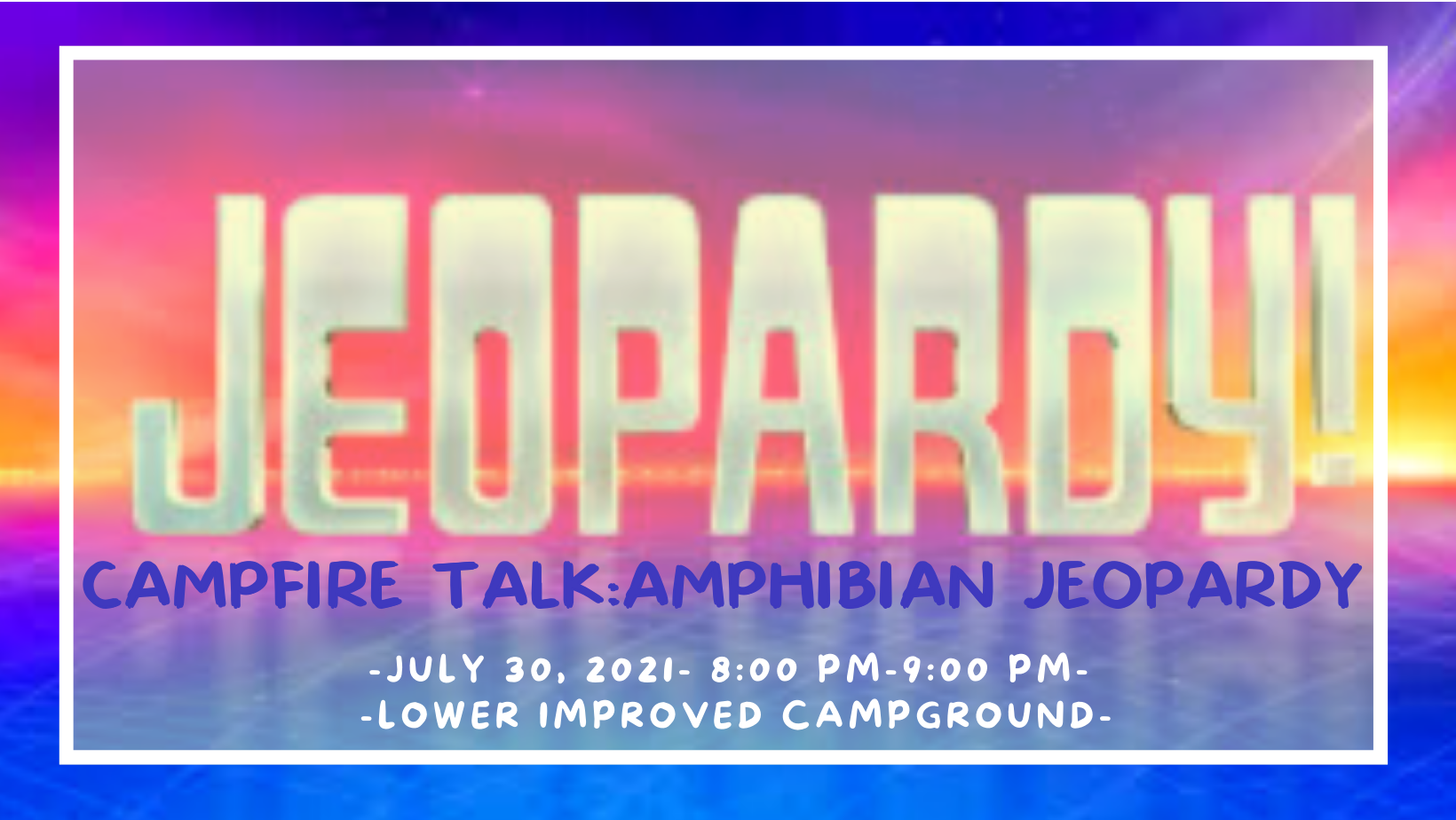 Campfire Talk: Amphibian Jeopardy
Frogs, toads, salamanders, newts, and caecilians…oh my! Cheaha is getting amped up for amphibians with an exciting game of Jeopardy, hosted by Jacksonville State University biology professor Dr. James Rayburn! Amaze your friends with your command of amphibian facts, your Googling ability, or just your lucky guesses! Spectators are also encouraged, swing by for the laughs!
For more information email Mandy.Pearson@dcnr.alabama.gov or call 256 412-9938. The program is free with gate admission and to overnight guests. We are committed to providing programs that are educational, fun, and safe. Family units will be spaced out from other family units. We will provide hand sanitizer stations.
Date: July 30, 2020
Time: 8:00 PM-9:00 PM
Location: Lower Improved Campground