Yoga with Alex: Sunset Yoga
Event Dates:
May 25, 2023, 7:00 pm
May 25, 2023, 8:00 pm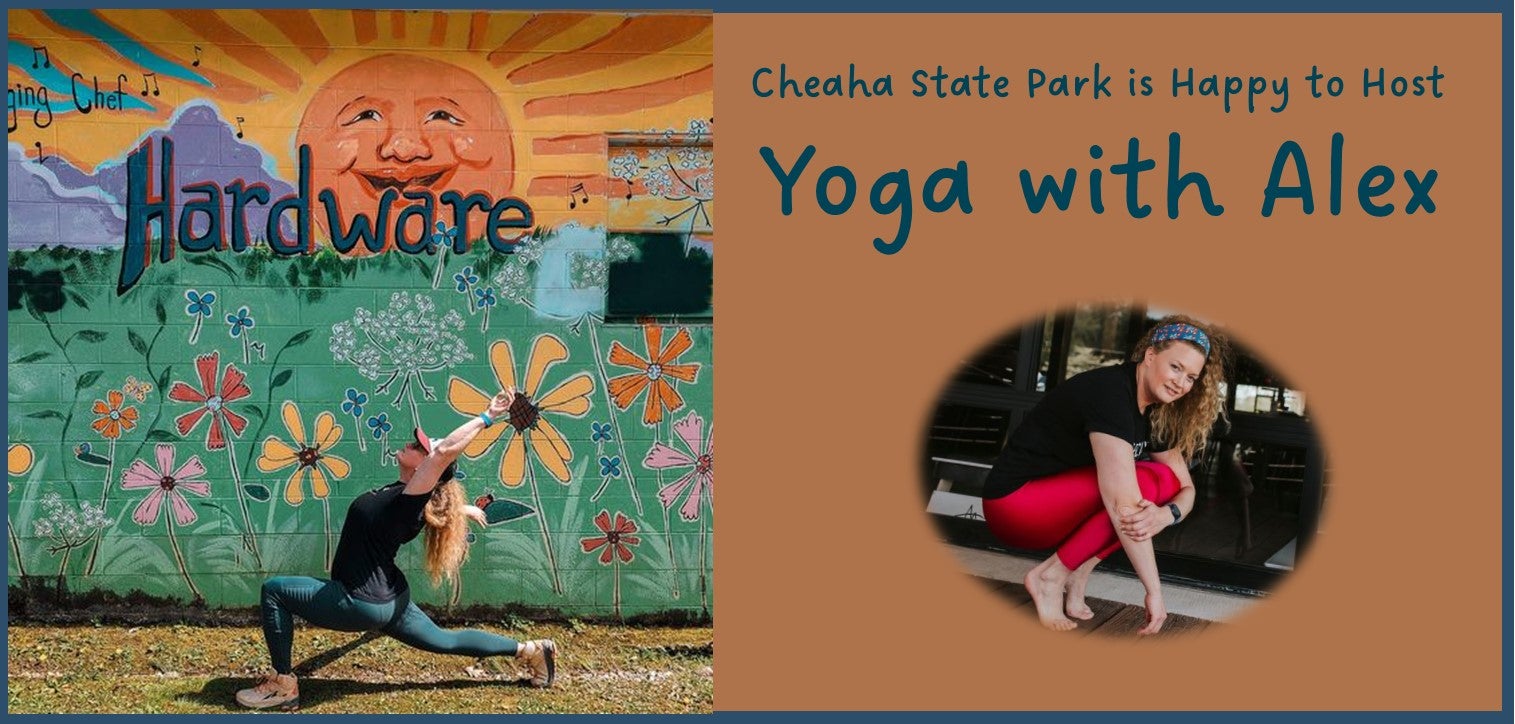 Sunset Yoga: Vista Event Center, 7pm-8pm
Only $15pp (day guests) and only $10 (overnight guests)
Register online at:
Overnight Guest Rate: https://calendly.com/yogialexpaige/sunset-yoga-25l
Day Guest Rate: https://calendly.com/yogialexpaige/sunset-yoga-25d
Have you had a long day on the trails? Join in for Sunset Yoga to help ease any tension and soreness from your hike. Enjoy a relaxing recovery class with a different view of the park. Cool off indoors while still being able to enjoy the parks glorious sunsets! Get ready for your next trail adventure by helping reduce your recovery time. Allow this class to limber up your joints and help increase circulation of blood and oxygen to your muscles. Start to notice your breath and allow it to help you on and off the trail. The instruction of breathing throughout class will help calm your nervous system as well as set you up to breathe through difficult moments on the trail to allow your body to remain calm. Take your backpack off or notice where you're sore from sleeping in an unfamiliar bed, and let's stretch it all out.
All yoga classes are geared towards hikers and yoga practitioners of all levels. Beginners Welcome! Bring your mat (or towel) and join us! A few extra mats are available, and you can reserve one at registration.