Gross Out Camp!
Event Dates:
June 19, 2023, 9:00 am
June 23, 2023, 5:00 pm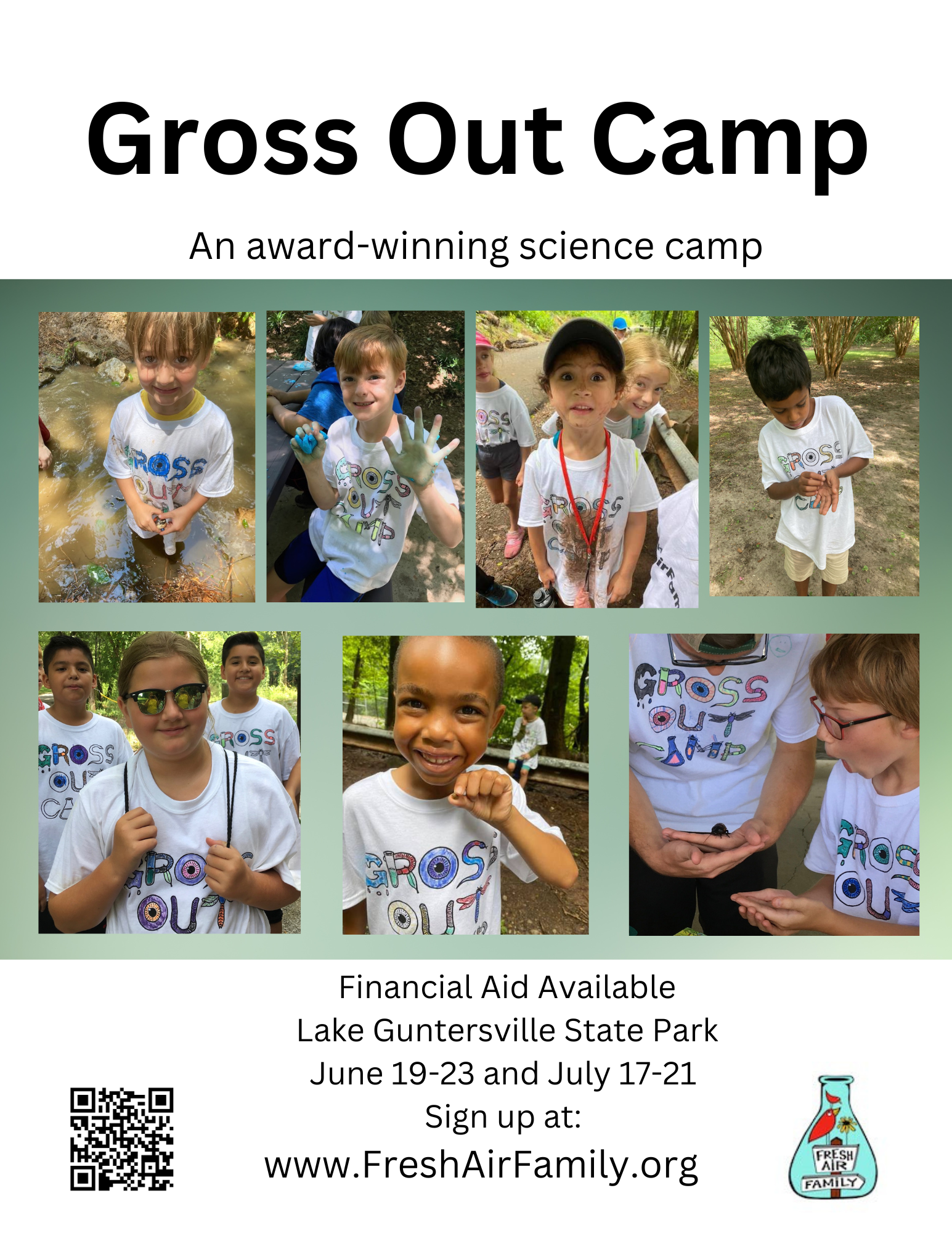 If it is icky, stick or gross, it's Gross Out Camp! Slimy salamanders, slugs, bugs, crawdads and roly polies are all found at Lake Guntersville State Park as campers explore their world at camp through hands-on field biology. (It's science but please don't tell the kids.) 
In this award-winning science camp, campers will explore woods and creeks. The camp combines nature studies, live animal demonstrations, journaling, and nature-inspired arts designed to address a variety of learning styles. Activities include Meet-a-Tree (scientific observation), Build-a-Beast (scientific method), and making slime (chemistry, plus it's fun -- and gross).
Campers from 1st through 4th grades learn about plants, trees, animals and chemistry. For older campers, there is a Counselor-in-Training program. There are two weeks of camp to choose from, or choose all: June 19-June 23 and July 17 -21. Camp runs from 9am – 5pm with before and after care available from 8am-6pm. Each camp consists of 20 campers taught by an expert in outdoor education. The cost is $290 for the week, and financial aid is available and provided by EBSCO, the Goodrich Foundation, the Stephens Foundation, Swartz Family Foundation and private donors.
Fresh Air Family guarantees tired, dirty children (who learned a lot!).
Register at www.FreshAirFamily.org/gross-out-camps.