Alabama's Free Fishing Day
Event Dates:
June 12, 2021, 7:00 am
June 12, 2021, 8:00 pm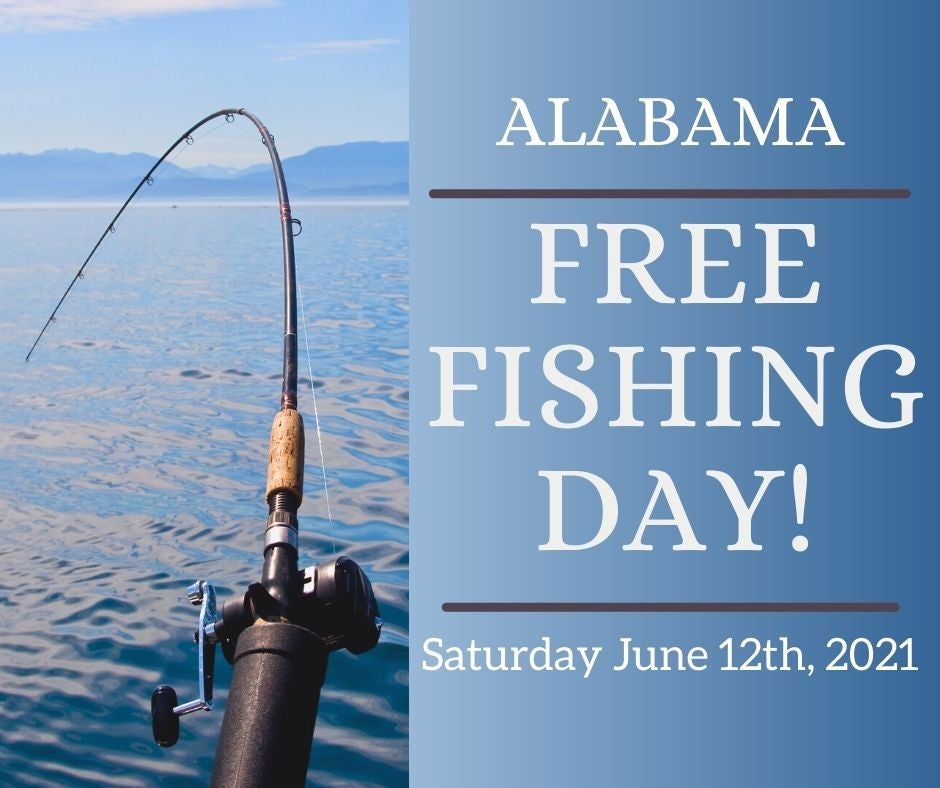 Free Fishing Day is Saturday, June 12th! Free Fishing Day is part of National Fishing and Boating Week!
*Entrance fees into Oak Mountain State Park still apply*
Free Fishing Day allows residents and non-residents to enjoy the outstanding fishing opportunities Alabama has to offer without having to purchase a fishing license!
The fishing license exemption on Free Fishing Day does not affect some lakes and piers that may still require fees and permits. Fishing in a private pond requires the pond owner's permission. Anglers can visit https://www.outdooralabama.com/fishing/free-fishing-day to find a great fishing spot for Free Fishing Day!