Bald Eagle Talks
Event Dates:
July 3, 2021, 12:00 pm
July 3, 2021, 4:00 pm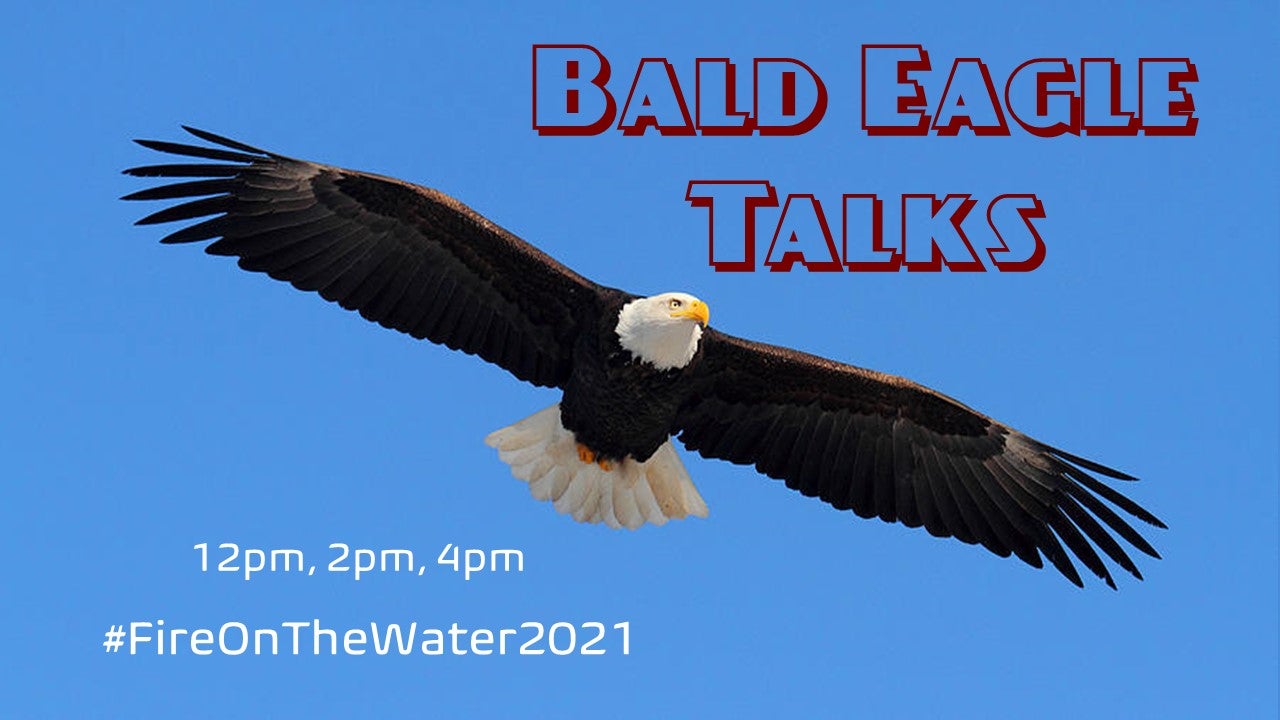 #FireOnTheWater2021
Hear the history of Bald Eagles and all about their major comeback from an endangered species to a thriving species.
Visit the Alabama Wildlife Center's LIVE Bald Eagle, Shelby! FREE with entrance into Oak Mountain State Park!
- Meet at the Alabama Wildlife Center at the new Bald Eagle and Eurasian Eagle Owl Mew(enclosure)! This is outdoors, dress accordingly.
Times:
12:00pm
2:00pm
4:00pm
Strollers welcome! Not suitable for dogs.
**Optional: Bring a donation to the Alabama Wildlife Center to help them rescue and provide life saving care to injured and orphaned wild birds**