Fire on the Water
Event Dates:
July 3, 2021, 5:00 pm
July 3, 2021, 9:00 pm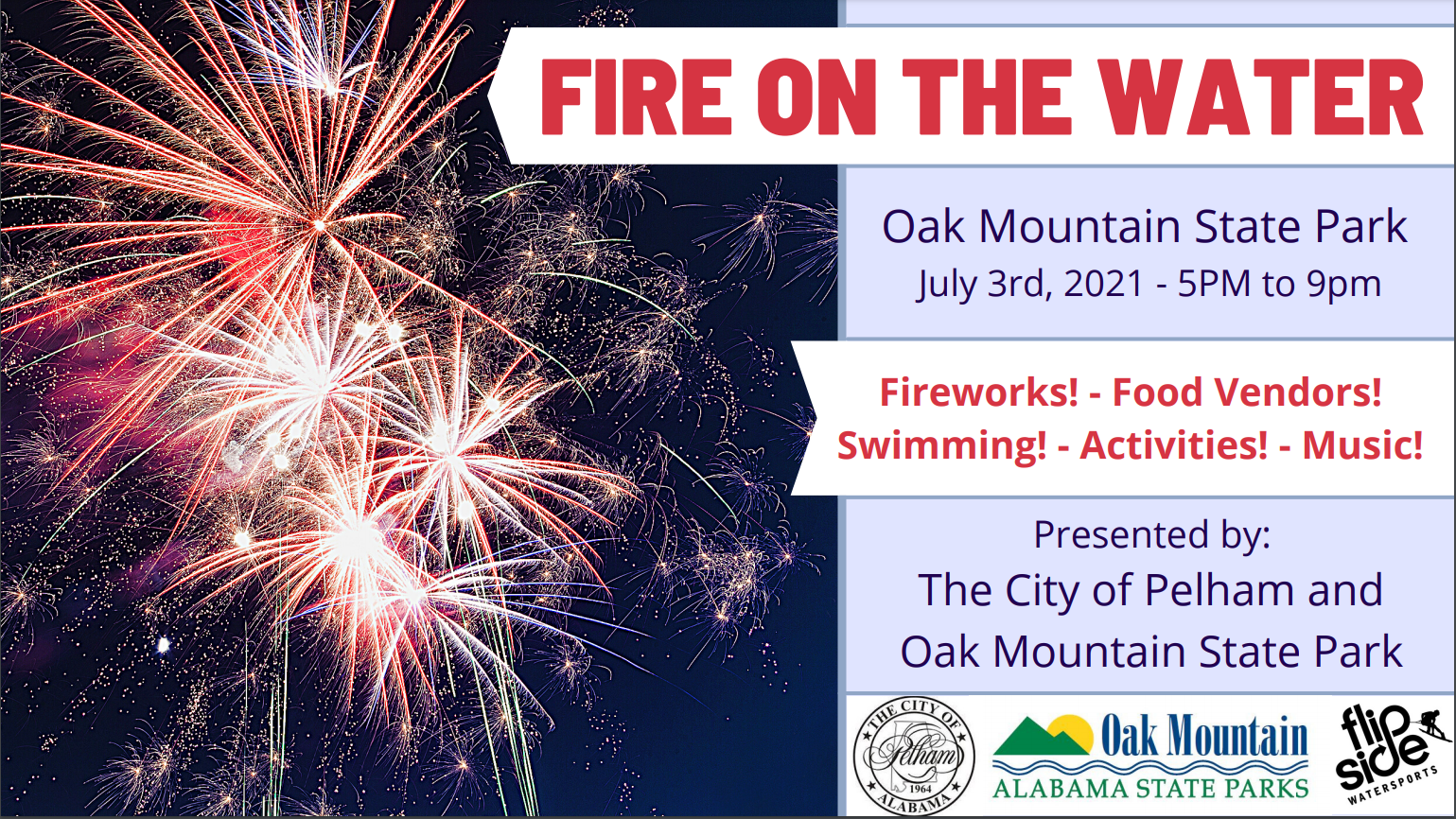 The City of Pelham will host its annual Fire on the Water celebration in partnership with Oak Mountain State Park on Saturday, July 3, 2021.
Families are welcome to spend the entire day exploring the park. Gates open at 7:00 am. The event begins at 5:00 pm with activities, music, food trucks, and more. The fireworks show begins at 9:00 pm. Gates will close promptly at 7:00 pm to allow ample time for everyone to make their way to the beach before the show. Please plan accordingly.
In the interest of public safety, a limited number of tickets will be sold for Fire on the Water. They cost $15, however, Pelham residents may purchase them at a discounted rate of $10 per ticket. Each ticket is valid for one vehicle carrying up to four people. A state-issued ID or utility bill is required for proof of residency.
Pelham residents also have the benefit of purchasing tickets a week before they officially go on sale. Pelham residents can buy tickets beginning Tuesday, June 1st, and sales open to everyone on June 8th. No event tickets will be sold on July 3rd, and regular entrance fees will apply. Cash only at the gate.
Fire on the Water event tickets may be purchased at Oak Mountain State Park, either at the Ranger Station or at the Main Office. Entrance fees will not be charged for those coming to the park to purchase these tickets.
Additional Information Coming Soon!