First Day Hike! Pre-Sunrise Hike: King's Chair
Event Dates:
January 1, 2021, 4:45 am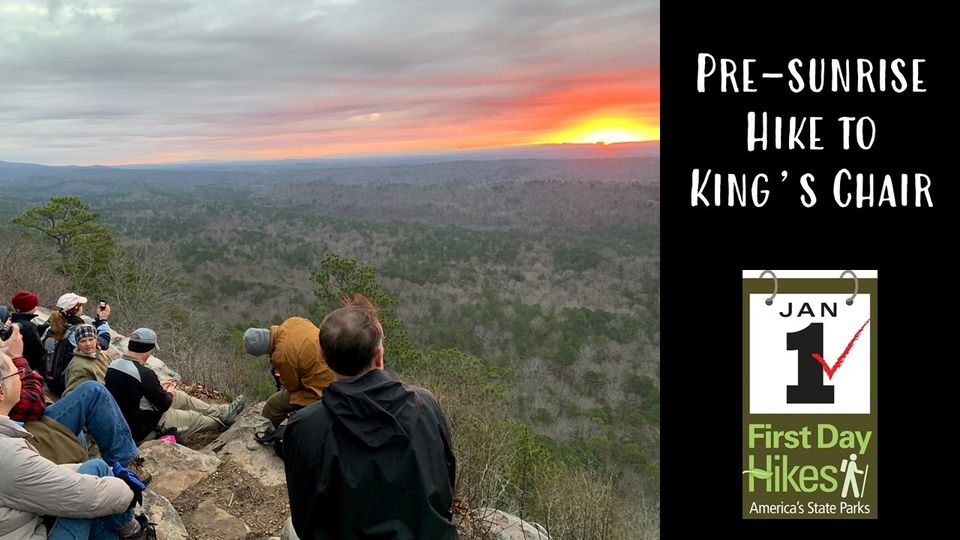 Join us for a Pre-Sunrise Hike to King's Chair on New Year's Day!
Be among the first to watch the sun rise on the first day of 2021! YOU DONT WANT TO MISS IT!
*Current COVID-19 guidelines apply! Please social distance from other guests and staff.
Meet at the North Trailhead at 4:45am!
*Hike will begin at 5:00am!*
Weather Permitting
We will be hiking the Red trail to the blue/red connector, and then continue on to King's Chair on the blue trail!
Free with entrance into OMSP
Gate fees:
$5 ages 12+
$2 ages 4-11
$2 ages 62+
Free ages 3- and veterans
All ages welcome, however this is considered a more advanced hike for some. Not stroller friendly. Wear weather appropriate clothing.
**Front Gate Entrance ONLY
*WE WILL BE HIKING IN THE DARK*
- Bring flashlight or headlamp
- Water
- Snacks
- Hiking poles/stick
- Camera
-FRIENDS!