Full Moon Paddle & Party on the Pier
Event Dates:
September 14, 2019, 7:30 pm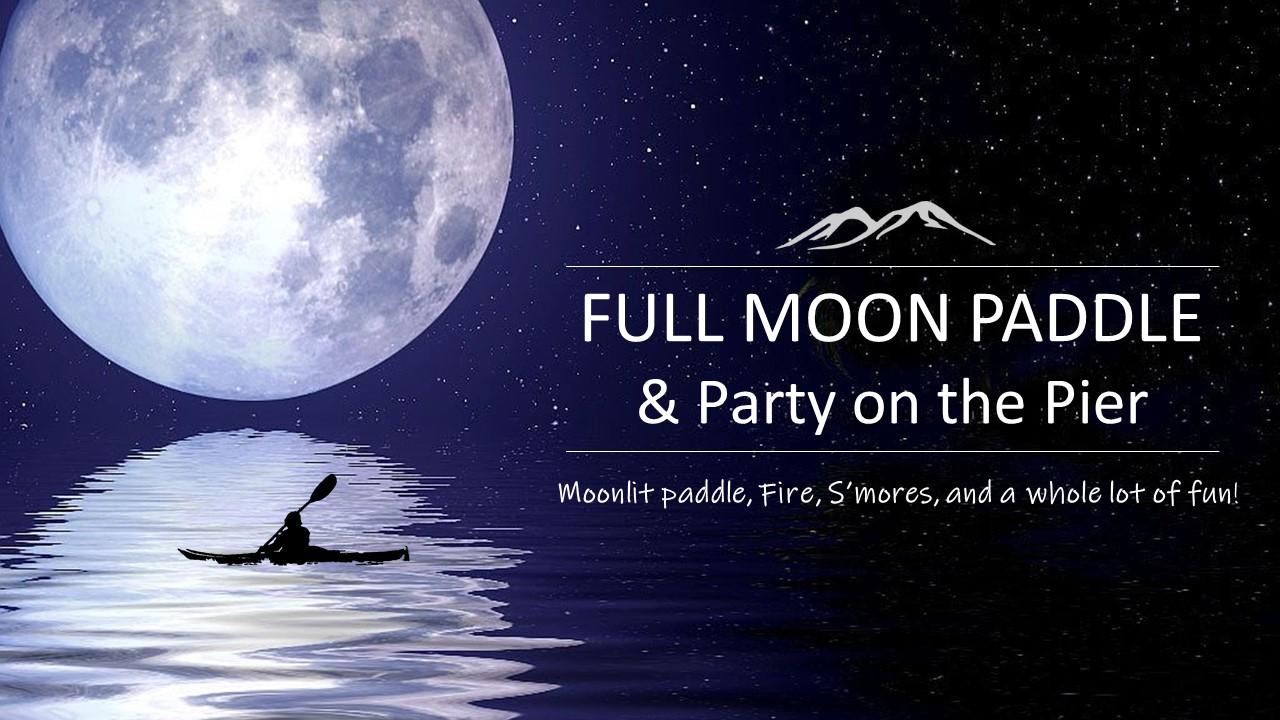 Full Moon Paddle & Party on the Pier 
Come have some fun at Oak Mountain State Park's Full Moon Paddle and Party on the Pier!
We will have fires by the lake, s'mores, music, and paddling by moonlight! URBAN POPS will be on site with treats!
Meet at the Double Oak Lake Marina! Details below!
**Bring your own kayak, canoe, paddle board, pedal boat or other vessel if you will be paddling!
**We have rentals!
FIRST COME FIRST SERVE of OMSP canoes, tandem kayaks, kayaks, paddle boards, corcls, and pedal boats. They are very LIMITED and we cannot guarantee you a vessel! If you arrive and vessels are no longer available, watch the moon rise on our piers or by the fire and enjoy a S'more! It will be beautiful on or off the water!
What to bring:
- Your own kayak, canoe, pedal boat, paddle board or other vessel
- Headlamp
- drink
- snacks
- Chairs or blanket
- Friends and Family
*Please leave pets at home for this event
*DETAILS:
- Normal Gate Fees apply! Cash only at the gates.
- If renting, arrive at 6:30pm to sign waivers and rent.
- If you are not renting and will be paddling please arrive by 7:00 to sign waivers
- If you will not be paddling please feel free to bring a picnic dinner and chairs to enjoy the evening by the fires.
- We will be paddling Double Oak Lake. We will begin paddling after introduction and rules.
**To rent one of OMSP's vessels you must be 16 yrs or older. First come first serve of rental single and tandem Kayaks, Canoes, Paddle Boards, and Pedal boats.
- Single kayak $14
- Tandem kayak $22
- Pedal Boats $14
- Paddle Boards $22
- Canoes $14
- Corcls for kids $14 (good for attaching to your boat and having kids in it)
**LIFE VESTS REQUIRED FOR ALL PARTICIPANTS regardless of personal vessel use or rental. These are provided if you do not have one.