Hike with Mike! Porter's Sunflower and Boynton Oaks
Event Dates:
September 23, 2023, 10:00 am
September 23, 2023, 12:00 pm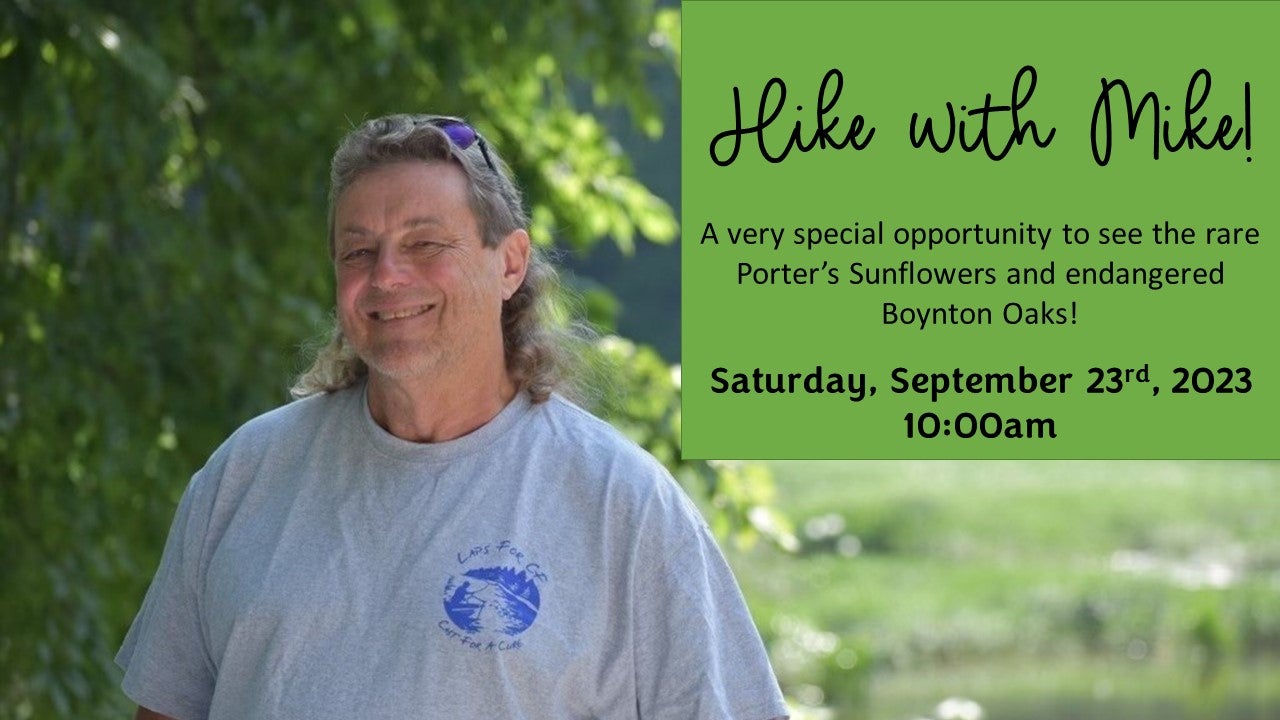 Join Alabama State Park's Naturalist Emeritus Mike Ezell for a very special hike to see Porter's Sunflowers and Boynton Oak Trees here at OMSP! See and learn about other amazing wildflowers and wildlife along the way!
The hike to the trees and flowers is easy and perfect for beginners!
 
When: Saturday, September 23rd, 2023
Time: 10am!
Where: Meet at the Main Park Office on Terrace Drive at 10am
Free with entry into OMSP and to overnight guests!