Homeschool Day: Vernal Pools
Event Dates:
March 5, 2020, 1:00 pm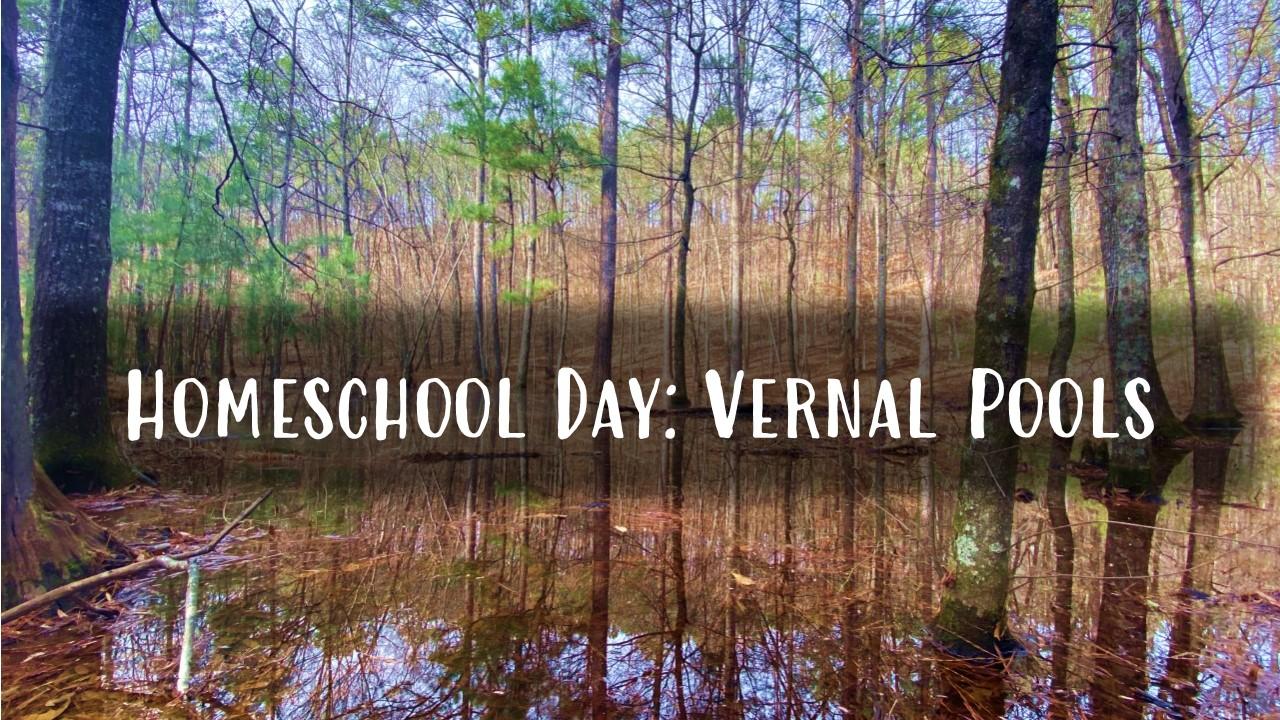 Calling all Homeschool friends!!
Come explore a Vernal Pool and see all kinds of critters!
Vernal Pools or Ephemeral Pools are bodies of water, usually void of fish, that form over the winter months and are the support system for the beginning of our amphibian friend's lives! See egg masses up close and help welcome new salamanders into this big world!
Meet at the Oak Mountain Interpretive Center at 2pm. After a quick introduction we will caravan a short distance to the Vernal Pool.
FREE with entrance into Oak Mountain State Park:
$5 ages 12+
$2 ages4-11
$2 ages 62+
FREE ages 3- and veterans
Wear weather appropriate clothes! Leave dogs at home for this event. Strollers are welcome, but the ground is uneven and rocky in places. This is an easy and short walk to the vernal pool but keep in mind that the ground will be wet in areas. We suggest wearing old shoes or boots.
Suggestions for this event:
- Camera
- Binoculars
- Field guides