Mountain High Outfitters Adventure Series
Event Dates:
August 18, 2019, 2:00 pm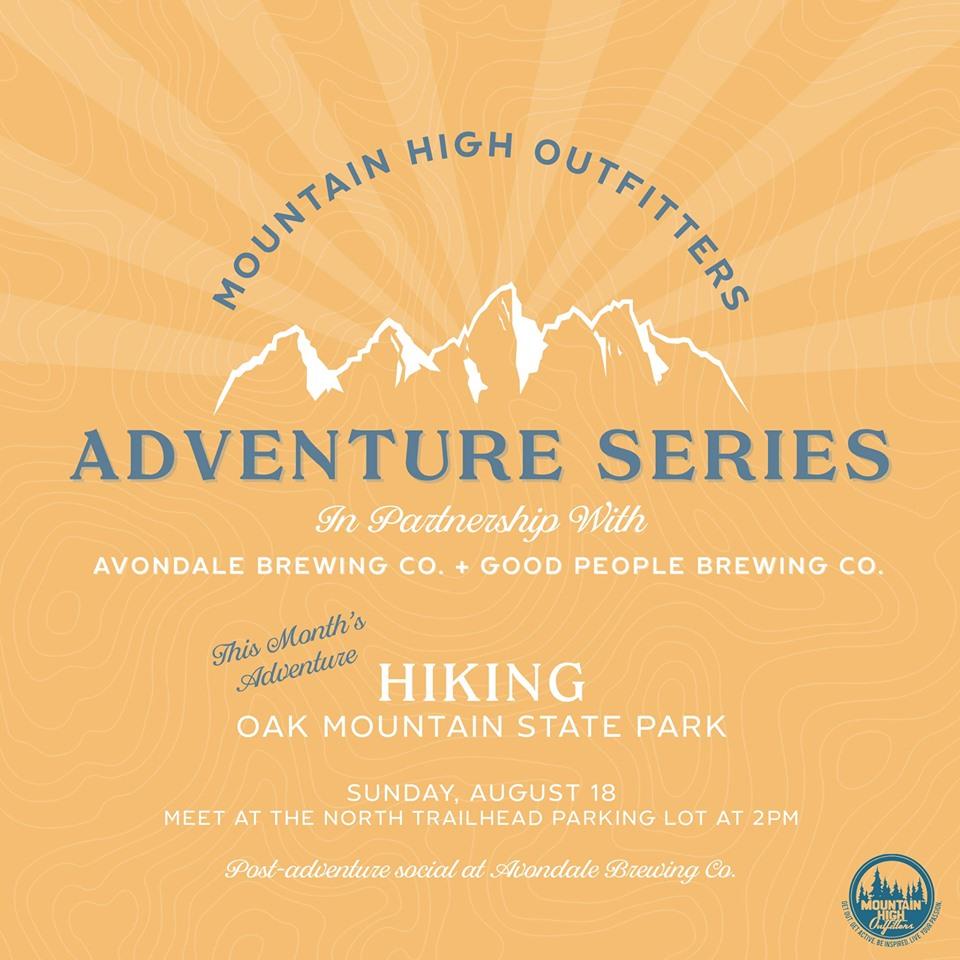 Mountain High Outfitters Adventure Series 
Mountain High Outfitters is proud to partner with Avondale Brewing Co. and Good People Brewing Co. to bring the Inaugural Outdoor Adventure Series to Birmingham, AL! We will be offering a different adventure on the 3rd Sunday of each month.
The first event, a group hike, takes place at Oak Mountain State Park on Sunday, August 18 beginning at 2pm. MHO will provide two expert guides to facilitate the hike.
- This event is FREE (but there is a cost to enter Oak Mtn. See below) and open to anyone - ALL ABILITY LEVELS are welcome!
- Please bring your own water
- The cost to enter Oak Mountain is $5 cash, per person
We will be meeting at the NORTH TRAILHEAD at 2pm. The hike will take place on the YELLOW TRAIL. *There will be a post-adventure social at Avondale Brewing Co.!