Art in the Environment: Critter Creations
Event Dates:
July 24, 2021, 10:00 am
July 24, 2021, 11:30 am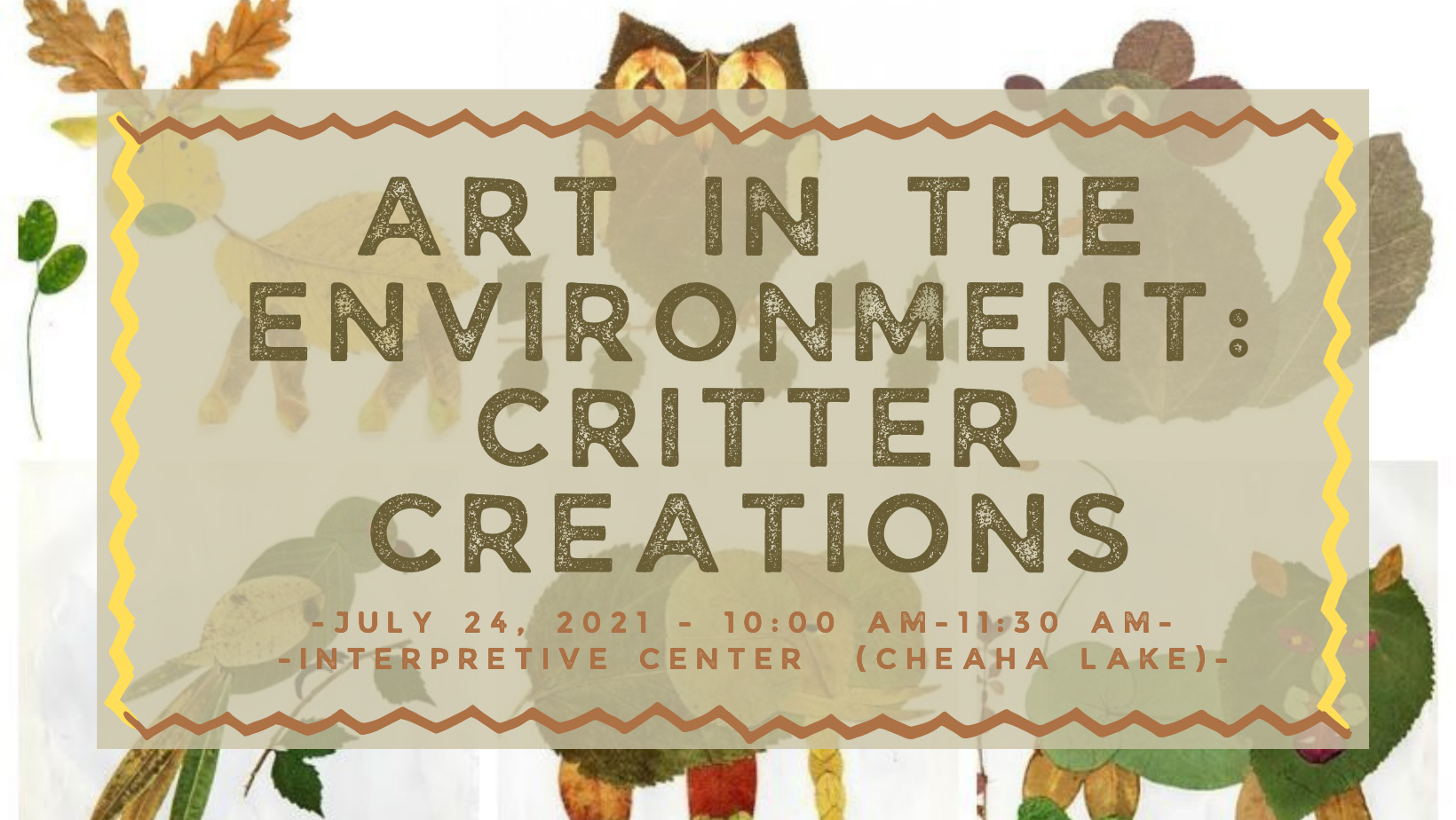 Art in the Environment: Critter Creations
Animals face many challenges as they navigate the Alabama wilds!  Adaptations such as wings, claws, sharpened teeth, skin or fur coloration, and supersonic hearing can make all the difference for success and survival.  Join Park Naturalist Mandy Pearson as she introduces you to some spectacular animal adaptations. You will then use natural materials to create your own specially adapted animal from scratch! Let your imagination run wild as you bring your very own animal creation to life! All supplies are included for this program.
For more information email Mandy.Pearson@dcnr.alabama.gov or call 256 412-9938. The program is free with gate admission and to overnight guests. We are committed to providing programs that are educational, fun, and safe. Family units will be spaced out from other family units. We will provide hand sanitizer stations.
Date: July 24, 2021  
Time: 10:00 AM - 11:30 AM
Location: Interpretive Center (Cheaha Lake)