Branching Out to Outdoor Classrooms: Project Learning Tree Workshop
Event Dates:
June 17, 2021, 9:00 am
June 17, 2021, 3:00 pm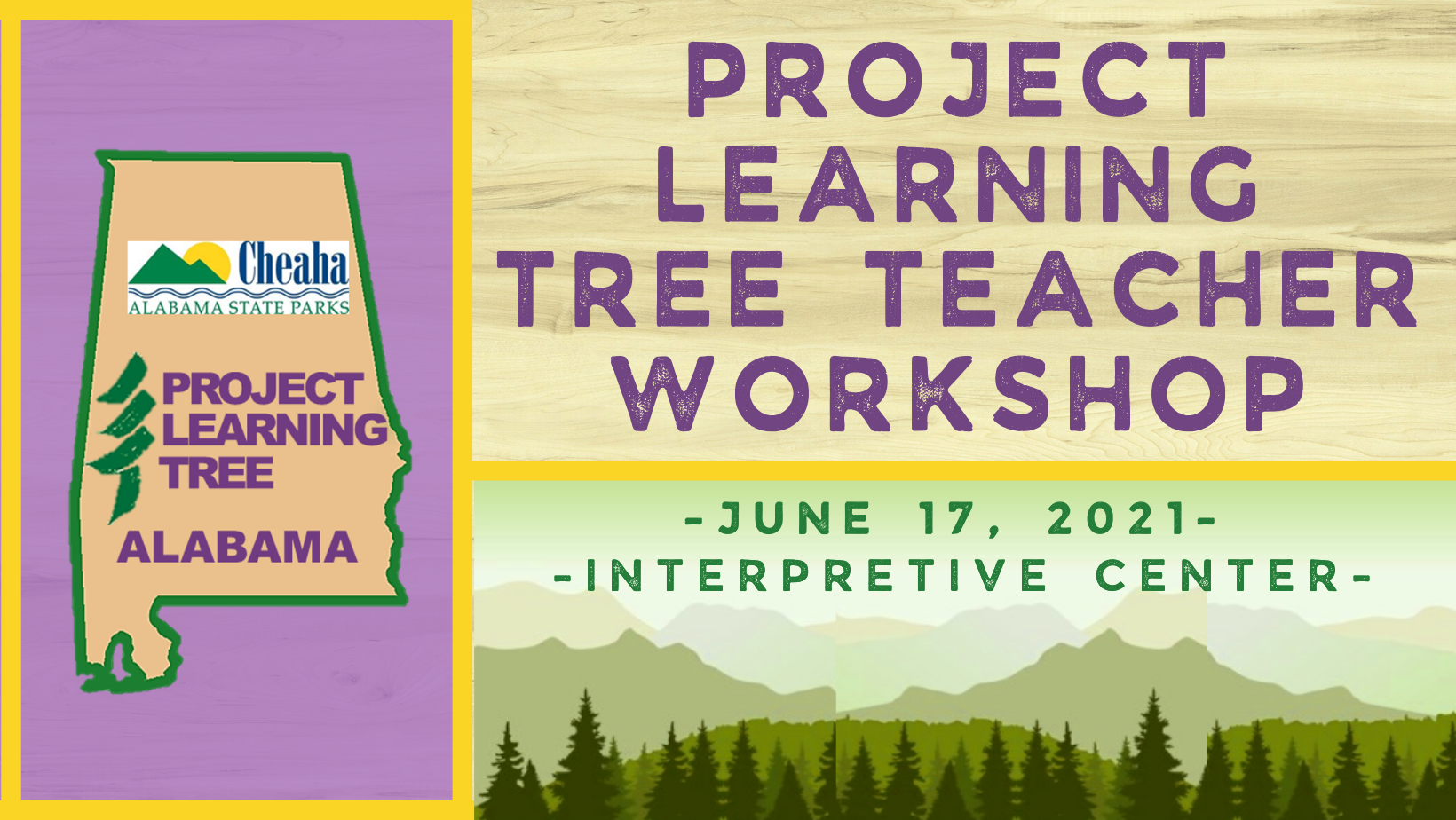 Branching Out to Outdoor Classrooms: Project Learning Tree Workshop
"There is a need to connect kids and families to nature. Investigating, exploring, and playing outside are part of this connection. Public lands, such as parks and forests, are more than just trees: they are doorways into a world of discovery and adventure."
-Richard Louv, Last Child in the Woods
Branch out to bring the best NATURALLY DISTANCED environmental education curricula in the world to your students…from Alabama's highest mountain!
* Environmental education that supports the State of Alabama Standards and Best Practices in EE
* Research-based and field tested
* Interdisciplinary, integrative, hands-on and activity-based
* Fun for students and instructors, indoors or out
Learn to use the environment to engage children in learning outdoors and indoors! Project Learning Tree is an award-winning environmental education programs designed for teachers and other educators, parents, and community leaders working with youth from preschool through grade 12. Through Project Learning Tree you will learn how to use trees and forests as windows new fascinating world. Through the Project Learning Tree techniques, you will learn how to connect you and your student to the science and wonder of our planet. PLT facilitators, will guide you in how to utilize the guides (included with the course) and the fun of incorporating these lessons into your classroom, homeschool program, scout program, or church class. This is for EVERYbody who enjoys teaching environmental education.
Professional Learning Units are available; receive tons of educational materials and resources to help you make your lessons a success; network with natural resource professionals and other educators. We will have more information on package options soon! Contact Mandy Pearson to register at Mandy.Pearson@dcnr.alabama.gov or call 256-412-9938
Date: June 17, 2021
Time: 9:00 am - 3:00 pm
Fee:$35.00
Location: The Interpretive Center Classroom (Cheaha Lake)