Campfire Talk: Scales and Tails
Event Dates:
July 23, 2021, 8:00 pm
July 23, 2021, 9:00 pm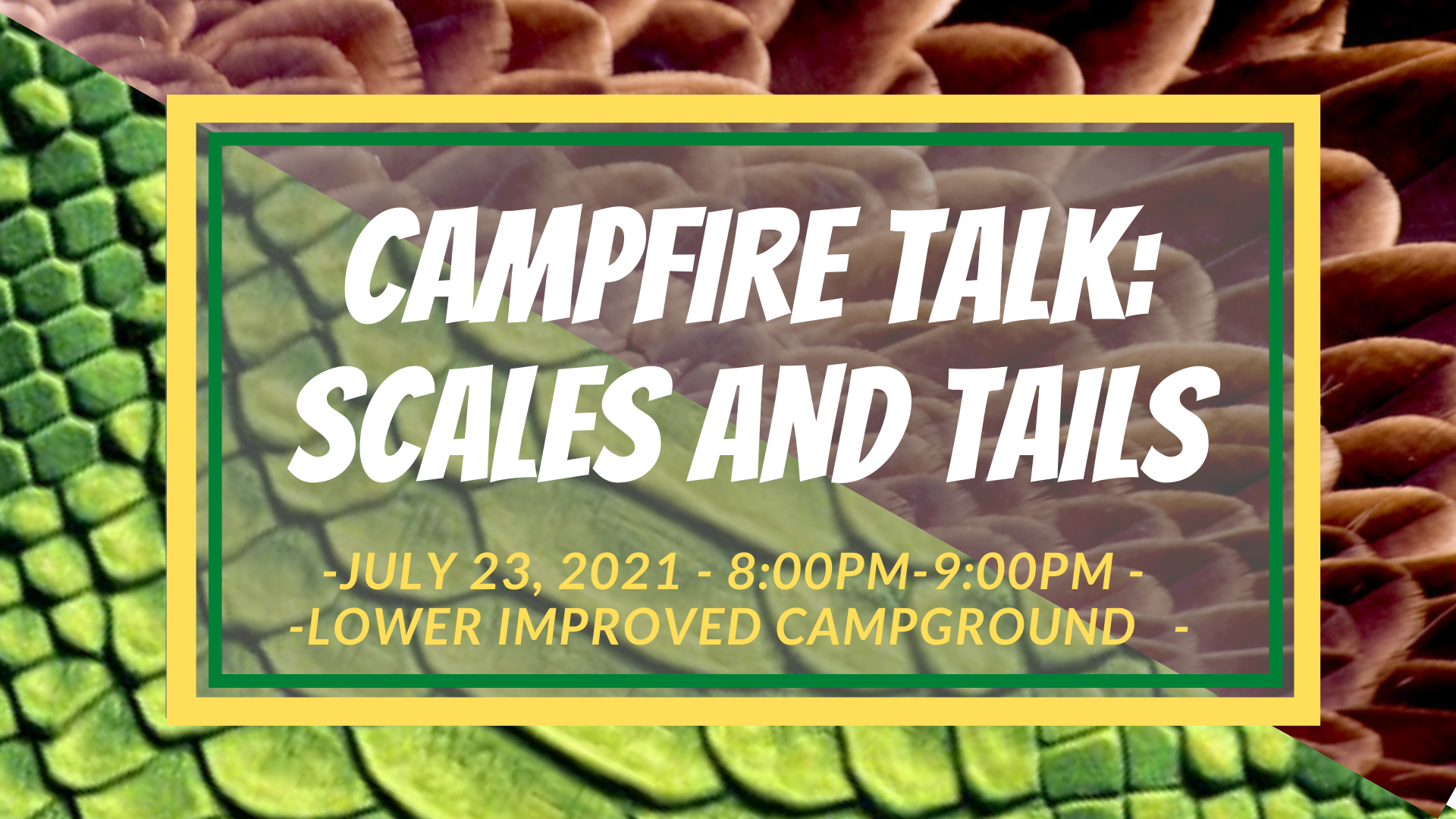 Campfire Talk: Scales and Tails
From the depths of its rich soils to the heights of its blue skies, Alabama is home to a variety of slimy, scaly, feathered, and furry wild residents. Join Central District Naturalist Scottie Jackson as she introduces you to the Alabama animals who crawl, slither, climb, and fly across our wild spaces. Don't miss this opportunity for an up-close encounter with these amazing teacher creatures!
For more information email Mandy.Pearson@dcnr.alabama.gov or call 256 412-9938. The program is free with gate admission and to overnight guests. We are committed to providing programs that are educational, fun, and safe. Family units will be spaced out from other family units. We will provide hand sanitizer stations.
Date: July 23, 2020
Time: 8:00 PM-9:00 PM
Location: Lower Improved Campground