Peace Love and Bigfoot Weekend
Event Dates:
August 20, 2021, 7:00 am
August 22, 2021, 7:30 pm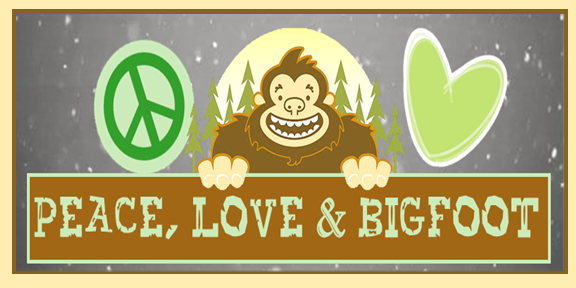 Bigfoot Weekend at Cheaha State Park
August 20-22, 2021
What could be more fun that spending a weekend searching for Bigfoot on the highest mountain in Alabama? Bigfoot will be making several "surprise" appearances around the park!
Take a Bigfoot Leave No Trace hike or enjoy a game of Bigfoot Hopscotch. There are also self-guided "safer outside" options for adventure and fun. Special Bigfoot merchandise at the Mountain Store including Baby Bigfoots for adoption, Bigfoot hiking sticks, stickers, and more!
If you call the park and say, "Peace, Love & Bigfoot," you can receive 15% off your stay in the hotel or any campground (new reservations only; minimum 2 night stay/not available online...call ins only). Discounts do not apply to cabins, chalets, or other park facilities. For reservations or more information, call 256-488-5111 or 256-488-0030. You can also email Cheaha.StatePark@dcnr.alabama.gov for more information.
Peace Love and Bigfoot Weekend August 20-22, 2021
Guided Programming on Saturday August 21, 2021
-Campfire Talk: Leave No Trace, Bigfoots Done It for Years Time: 8:00 PM
Location: Lower Improved Campground
Join Park Naturalist Mandy Pearson to learn about the 7 Leave No Trace principles and why Bigfoot love to call Cheaha home.
-Bigfoot Hopscotch Game Time: 10:00 AM Location: Interpretive Center
Bigfoot never leaves behind any footprints. Have you ever wondered how? Our park interpretive staff will teach you a couple of his secrets through a fun game.
-Bigfoot Sightings!
Time: 10:00 AM Location: Bigfoot Pavilion Time: 2:00 PM Location: LNT Trail
Time: 4:00 PM Location: Cheaha Lake
-Mountain Music Time: 2:00 PM -5:00 PM Location: Interpretive Center
Relive the time-honored tradition of music and fellowship with a live performance by The Bluegrass Connection. Enjoy this traditional Appalachian music genre from the comfort of your own camp chair on the porch of Cheaha's Interpretive Center!
-Campfire Talk: LNT Bigfoot Jeopardy Time: 8:00 PM Location: Upper Improved Campground
Learn more about Bigfoot and the 7 Leave No Trace principles through a fun and interactive game of Jeopardy.
On Going Activities (August 20, 2021-August 22, 2021)
-Leave Only Fairy Footprints Location: Enchanted Garden
Build a fairy house out of natural materials and you might just catch a glimpse of a fairy darting into your new home!
-Hide & Seek World Champion: Bigfoot Photo Scavenger Hunt
Sharpen your hide and seek skills by finding all of the hidden locations. Pick up the scavenger hunt sheet from the store
-Hike to the highest point along the Bigfoot Trail (1 mile)
Count how many hidden Bigfoots you see along the way.
-Self Guided Hikes on the Bald Rock Boardwalk (0.66 miles) and the Heritage Trail (0.44 miles). Store by the store to pick up a trail map.
-Play on the Imagination Tree Playground Location: Tower Road
-Adopt Your Own Baby Bigfoot
Available at the Mountain Store ($15.99 plus tax) or one of the many adorable realistic "friends of Bigfoot" stuffed critters!
-Gem Mine (Various buckets of gemstones available at Mountain Store)
-Eat at the Vista Cliffside Restaurant
See Less