Trails
Explore the Beautiful and Diverse Gulf State Park Trails!
The Park features 28 miles of paved trails, including seven trails of the Hugh S. Branyon Backcountry Trail complex, that allow the curious visitor to explore the diverse ecosystems of the Alabama Gulf Coast. Discover the timeless beauty of the Butterfly Garden, majestic Bald Eagle and Osprey nests, the mystical Freshwater Marshes, and the Coastal Hardwood Swamps. Catch a glimpse of a Bobcat on Twin Bridges or a White-Tailed Deer on Sawgrass Trail. View an Alligator basking in the sun and be sure to bring your camera to capture the adventure! With terrain suitable for walking, running, or biking; you are sure to enjoy the stunning natural scenery only found on the Alabama Gulf Coast.
Bike Rentals are available at the Campstore, Lake Shelby through Ike's Beach Service, and the Rosemary Dunes trailhead through Beach Bike Rentals.
Check out the Park Map for all of the trail and feature locations: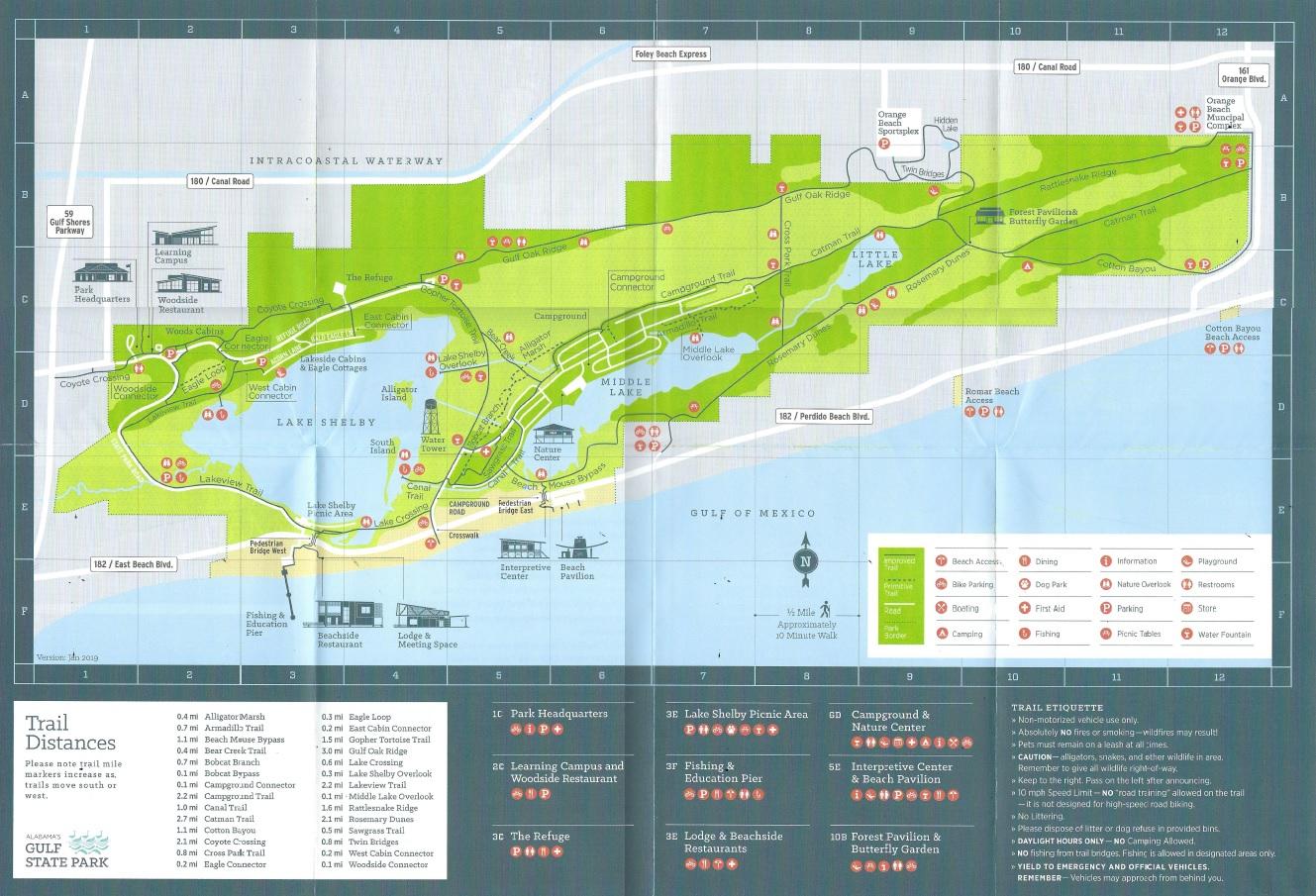 Gulf State Park is home to many types of wildlife including alligators. Please be aware at all times and respect the wildlife. 
 
Hours of Operation
Dusk to dawn
7 days a week

Additional Information
View the Hugh S. Branyon Backcountry Trail trail map and visit their website.
 
Become a Dirt Pass Trail Crew member! Visit the program page to learn more about how you can help younger generations enjoy the parks for years to come!