Beaches
Gulf State Park boasts over 3.5 miles of beautiful white sand beaches available in both our main park area in Gulf Shores at the Beach Pavilion and from our access points in Orange Beach, Alabama.  Our family-friendly beaches are a perfect place to enjoy some much needed time of fun and relaxation.  Whether you are into surf fishing or just laying out and reading a book, you will find our beaches to be a fantastic place to do this and more.
Romar Beach Access Renovations:
We are excited to announce that Romar Beach Access is about to undergo some exciting changes! In order to make these changes possible, the beach access will be closed for renovations starting on April 18th, 2023.
The renovations will include the construction of a brand-new bathhouse, which will provide a comfortable and convenient place to change, and freshen up after a day in the sun. In addition, the parking lot will be expanded to accommodate more vehicles, making it easier for you to find a spot to park when you visit Romar Beach Access.
We understand that this closure may be an inconvenience, but we believe that the result will be worth it. The new bathhouse and expanded parking lot will greatly enhance your experience at Romar Beach Access, and we can't wait for you to see the improvements when we reopen.
Thank you for your patience and understanding during this renovation period. We look forward to welcoming you back to Romar Beach Access soon!
Click on the image below to view all beach access points and amenities.
Beach Access Points
Pier: 20800 East Beach Blvd, Gulf Shores, AL 36542
    + what3words address:  ///uprisings.returns.suffix
    +Parking +Restrooms
Beach Pavilion: 22250 East Beach Blvd, Gulf Shores, AL 36542
    +Parking (paid) +Restrooms
Romar Beach: 24450 Perdido Beach Blvd, Orange Beach 36561
    +Parking
Cotton Bayou: 25900 Perdido Beach Blvd, Orange Beach 36561
    +Parking +Restrooms +Handicap Accessible 
Alabama Point: 27853 Perdido Beach Blvd, Orange Beach 36561
    +Parking +Restrooms
Shell Lot: 28273 Perdido Beach Blvd, Orange Beach 36561
    +Parking +Portable Restroom
Paid Parking
All beach accesses owned by Gulf State Park have paid parking. Please review the Press Release and to learn more, refer to the FAQ  and Updated Policies documents.
Parking Pay Stations (Kiosks) are in place at the Gulf State Park Fishing and Education Pier and the Beach Pavilion in Gulf Shores and at the public beach accesses in Orange Beach - Romar Beach, Cotton Bayou, Alabama Point and Shell Beach.
$3.00 - 2 hours for personal vehicle
$5.00 - 4 hours for personal vehicle
$10.00 - All day for personal vehicle
$15.00 - All day for passenger vans
$30.00 - All day for vehicles with a trailer, buses or large RVs
$100.00 - Annual pass parking decal
Purchase annual pass from Park Headquarters
Valid for one calendar year with expiration on December 31st annually
Veterans - Free parking
Obtain an annual pass parking decal from Park Headquarters
Valid for one calendar year with expiration on December 31st annually
Before heading out to the beach, put the receipt on the dashboard of your car. Annual and Veteran parking decals must be permanently affixed to the front driver's side corner of the windshield so parking attendants can easily identify relevant information. 
Some beach access points have food & drink available on a seasonal basis.  Please visit the Dining page to see what options you may have.
Commercial Photographers
Commercial Photographers must purchase an annual permit for $100 to use any of the Gulf State Park beach access points listed above as a venue.
Complete the Commercial Photographers Permit Form and email it along with your business license to gulfevents.statepark@dcnr.alabama.gov or call 251-948-7275 ext. 7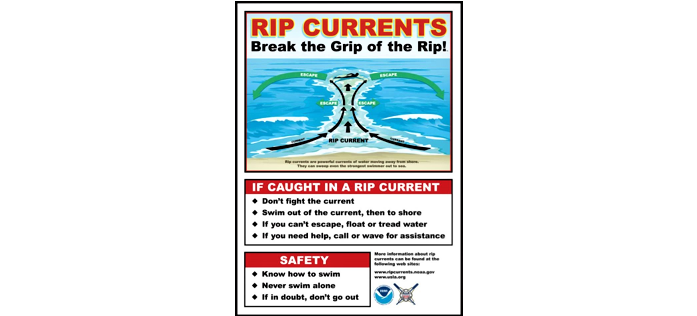 At each Gulf State Park beach access point, you will see a flag indicating water conditions. Please reference the flyers above to learn more about the beach flags and rip tide warnings.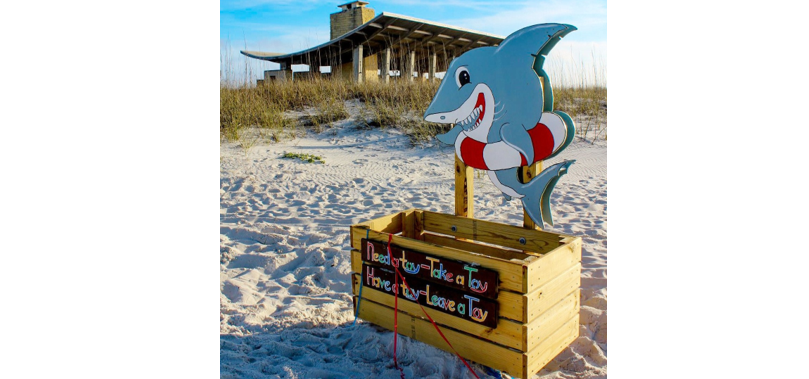 Alabama beaches are beautiful and pristine. The Leave Only Footprints program protects our beaches so that we may enjoy the coast for many years to come. You can do your part by following beach ordinances and disposing of trash. You can use our toy boxes found at every beach access to leave toys behind! Take a toy from these boxes as well and enjoy a fun day on the beach! Please help us preserve our beaches while having a relaxing, safe vacation by following the beach regulations.
Visit Leave Only Footprints to learn more about the important conservation initiatives in Gulf Shores and Orange Beach.
The Alabama Gulf Coast offers nesting beaches for sea turtles during the summer months. A volunteer program, Share the Beach, devotes time and passion in Gulf State Park and the surrounding beaches in order to protect the sea turtles. Visit the organization's website to learn more about this conservation program and what you can do to help!