RV and Primitive Campground
Welcome to Gulf State Park Campground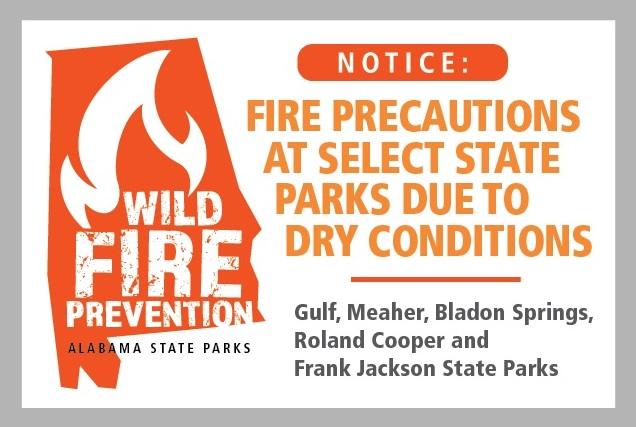 Ahead of Labor Day weekend, the State Parks Division of the Alabama Department of Conservation and Natural Resources (ADCNR) has announced additional fire precautions for five State Parks in the southern portion of the state. Visitors and overnight guests at Gulf, Meaher, Bladon Springs, Roland Cooper and Frank Jackson state parks are being asked to take extra precautions with campfires and barbecue grills during the current dry conditions.  
"As park guests plan for the upcoming Labor Day holiday, we ask that they keep the recent hot and dry conditions in mind when it comes to campfires and grilling," said Greg Lein, Director of ADCNR's State Parks Division. "Those conditions have increased the risk for wildfires at state parks in south Alabama. We encourage park visitors and overnight guests to be very cautious with campfires and grills during this period until we get some much-needed rain and the temperatures moderate."  
The additional fire precautions at Gulf include the following:  
No campfires outside of designated day-use picnic areas, campgrounds or developed recreational areas.  

Barbecue grills and gas-fueled stoves are permitted only in designated day-use picnic areas, campgrounds or developed recreational areas.  

Do not use barbecue grills or gas stoves in areas that can scorch, burn or damage lawns or picnic tables.   

Place barbecue grills a minimum of 15 feet away from any flammable material such as grass, weeds, wood chips, brush or park facilities.  

Do not leave a campfire or grill unattended.  

Completely extinguish all burning fuel such as wood or charcoal before disposing of it in an existing fireplace, fire pit or barbecue grill.  
Gulf State Park Campground
Located 1.5 miles from the white sand beaches, Gulf State Park Campground offers 496 improved full - hookup campsites with paved pads and with 11 primitive sites.  Tents are welcome on all sites.
All full hookup camping pads are at least ~45' (most back-ins) to ~65' (most pull-thrus) long with more than enough room for RVs with pullouts, have picnic tables, and pedestal grill tops (no fire rings yet but you are welcome to bring your own that are above ground). There are 11 modern, air-conditioned bathhouses throughout the Campground.
Amenities:
We are happy to announce that all of our bathhouses in the Campground have received a much needed upgrade!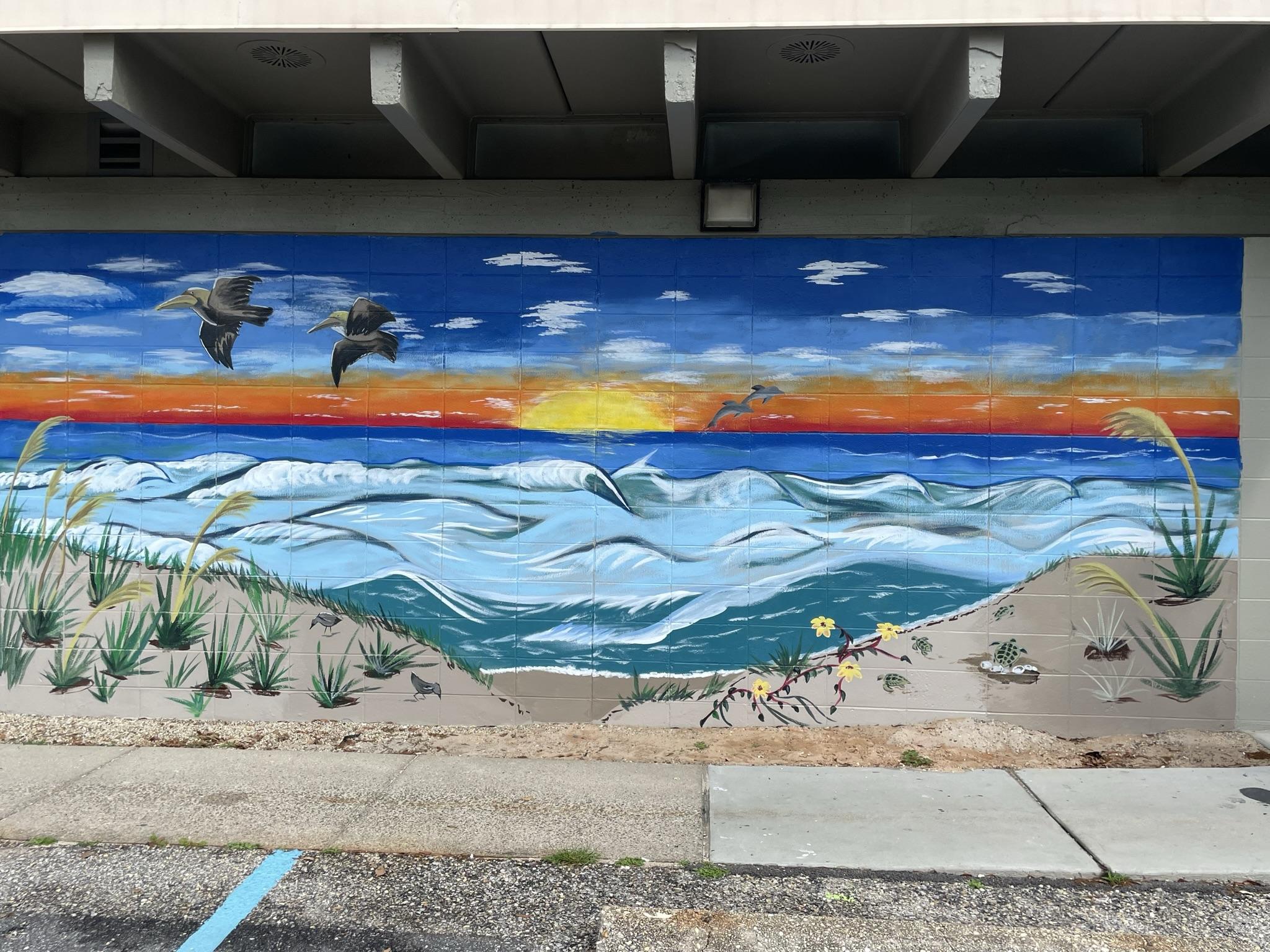 Special note:
Waverunners and jet skis are not allowed in Gulf State Park Lake Shelby for safety reasons.
Firewood: Buy it where you burn it. Leave firewood at home. Transporting firewood can bring invasive insects to our delicate forest. Please do not bring firewood with you.
Gulf State Park is home to many types of wildlife, including alligators. Please be aware at all times. For detailed information, please see our Wildlife Safety recommendations.