July 4th Fireworks Celebration
Event Dates:
July 4, 2021, 9:00 pm
July 4, 2021, 9:30 pm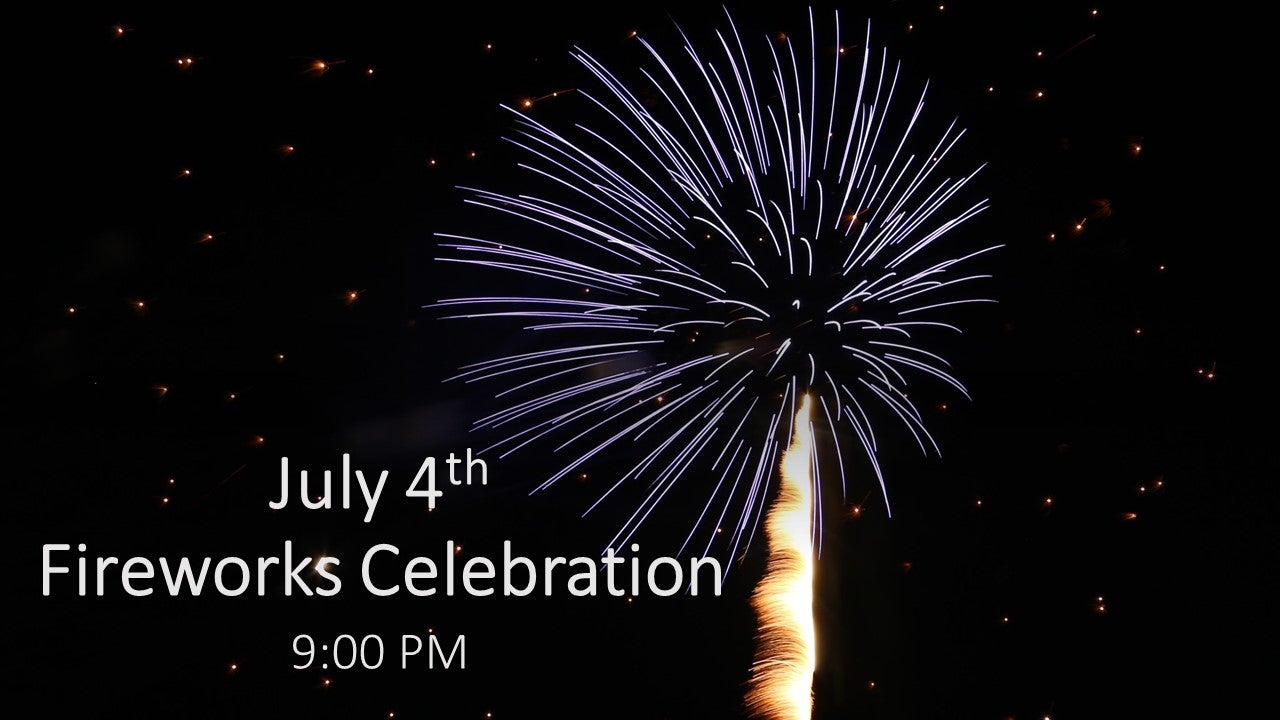 Come and celebrate the Fourth of July with us as the City of Gulf Shores presents a stunning fireworks display from the Gulf State Park Fishing and Education Pier. The display will begin at 9 p.m. on Sunday, July 4.
Due to ongoing construction to repair damage from Hurricane Sally, fireworks will be shot from the center of the pier this year, making the beaches of Gulf State Park and the eastern area of the Gulf Shores Public Beach ideal locations for spectators.
In preparation for the fireworks display, the pier will be closed from 7:00a.m. - noon on July 4th. It will reopen to the public at noon.  (The public will be able to fish from the gate to the midsection of the pier. The southern most part of the pier- where the fireworks display will be set up- will remain closed until 6:00 a.m. on July 5.)
For the publics safety, the Fire Marshal will close the pier and on-site restaurant beginning at 8:30 p.m. and the fireworks show will begin at 9:00 p.m. (weather permitting).
Gulf State Park wishes you and your family a safe Fourth of July. As a reminder, discharging fireworks within the park or the corporate limits of the City of Gulf Shores is prohibited.