Leap-Day Beach Campout!
Event Dates:
February 29, 2020, 2:00 pm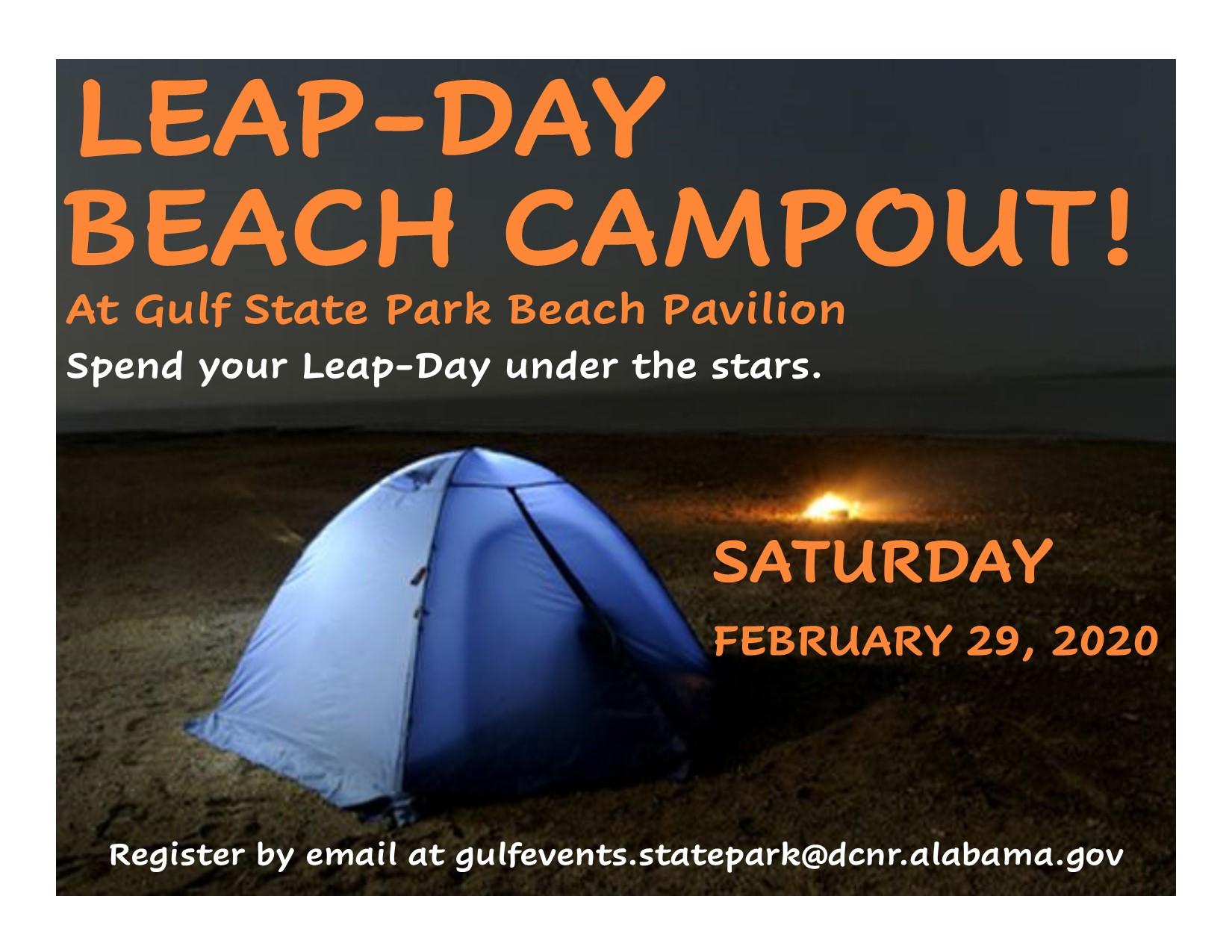 Spend your Leap-Day sleeping under the stars! Our beach campout will be at the Beach Pavilion on Saturday, February 29th.
Cost: $40 for 4 people/$5 for each additional person (reservation fee is non-refundable.)
Beach Burro Valet Services will be available to help bring your supplies out onto the beach for a small fee.
Register by emailing gulfevents.statepark@dcnr.alabama.gov