Our Marvelous Moon
Event Dates:
May 31, 2023, 1:00 pm
May 31, 2023, 2:00 pm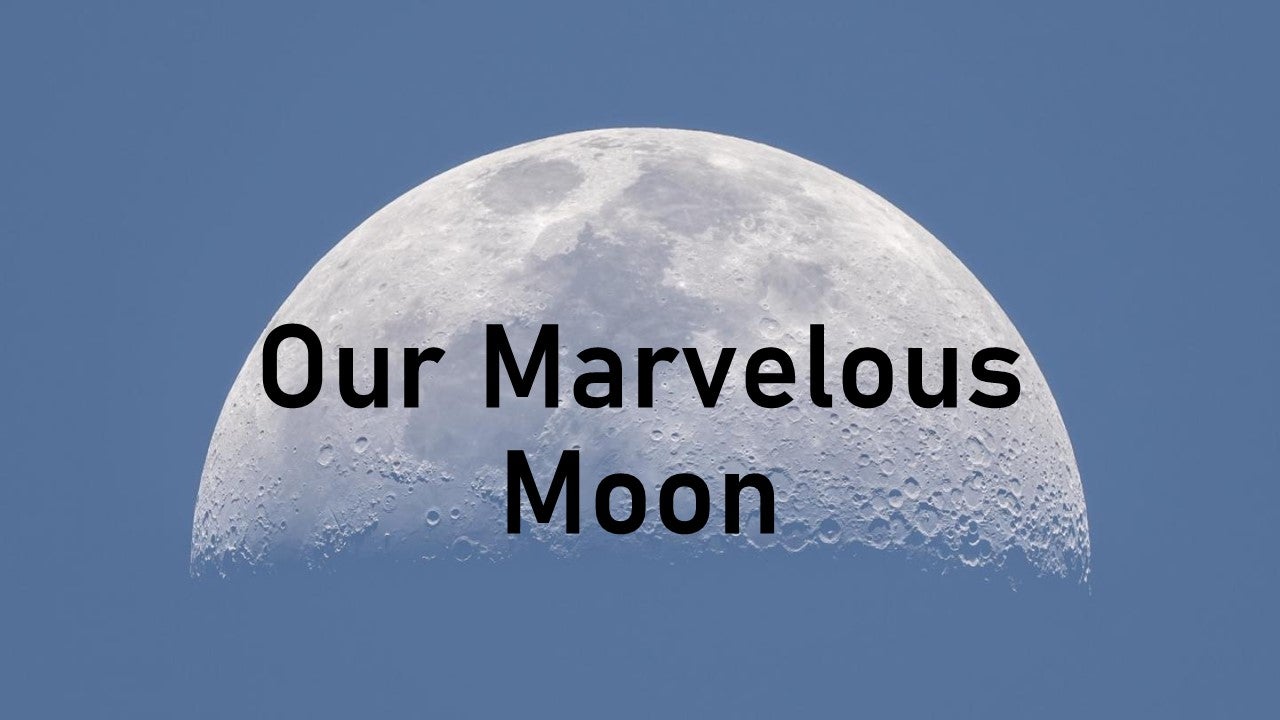 Our Marvelous Moon: Join our local astronomer as he sharesthis educational program that explores the mysteries of our Moon. You willlearn about the Moon's impact on Earth's tides, and its different phases, fromthe new moon to the full moon. Then, discover the history and science behindthe craters on the Moon's surface and explore the various theories about howthey formed. Delve into the Apollo landings, where you will learn about themissions, the astronauts who took part, and the scientific discoveries thatwere made. Finally, dream with him as he discusses the possibility ofestablishing future colonies on the Moon. 
Meet at the Learning Campus for this program.
 
To view the precise location of this program use this what3words link: https://what3words.com/apricot.seasoned.parks