Angler Academy
Event Dates:
June 18, 2021, 6:00 pm
July 31, 2021, 8:00 pm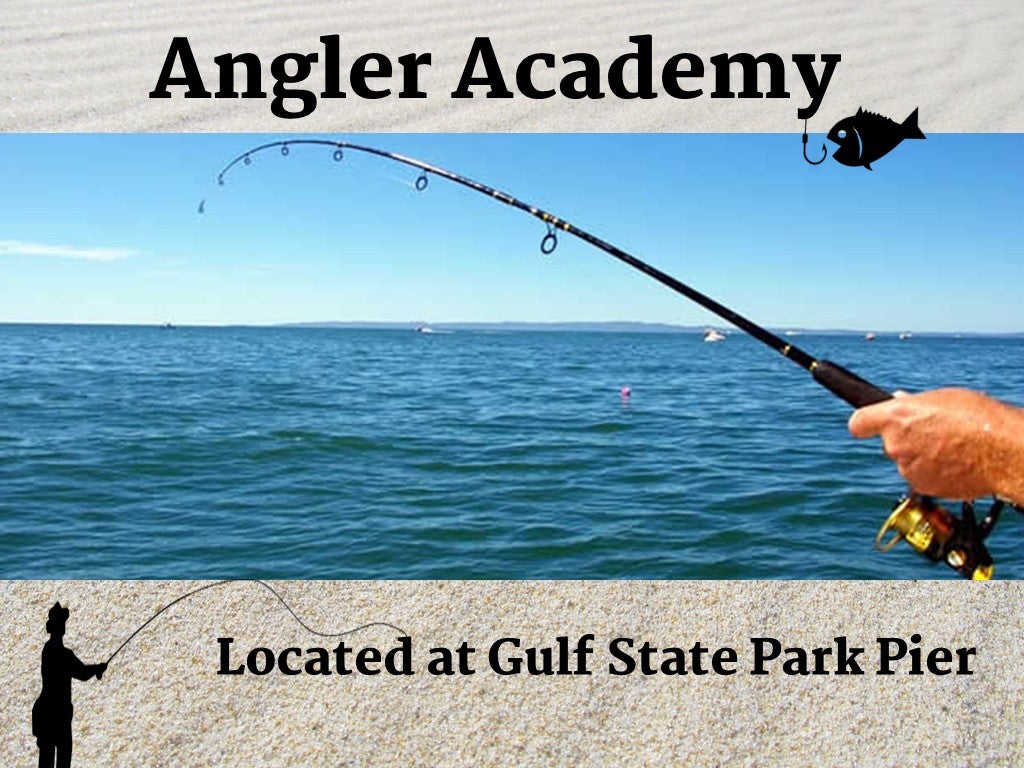 Angler Academy is the Gulf State Park's beginners guide to becoming a salt water fisherman! This experience takes place at the 1,540 foot long Gulf State Park pier, the second longest pier along the Gulf Coast.
 
We will begin by learning about some essential skills, including the rules and regulations of saltwater fishing in the state of Alabama, as well as the basic tools and necessities every fisherman needs! By the end of this experience, first time anglers will have the knowledge necessary to fish on their own! Each angler will have the chance to practice tying some of the essential knots, gain an understanding for the most commonly used hooks, and learn how to attach bait to the hooks.
No matter if this is your very first time, or your thousandth time, with the basic concepts and techniques, even first timers can become pros! (As long as the fish are biting..)
Dates/Times:
Thursdays:   6:00 AM - 8:00 AM   &   8:00 AM - 10:00 AM
Fridays:         6:00 AM - 8:00 AM   &   8:00 AM - 10:00 AM
Saturdays:      4:00 PM - 6:00 PM   &   6:00 PM - 8:00 PM
Sundays:        6:00 PM - 8:00 PM
Mondays         4:00 PM - 6:00 PM   &   6:00 PM - 8:00 PM
Booking information
Cost: $15 per person
Duration: 2 hours
Minimum # of participants: 2
Maximum # of participants: 10
To book your reservation and receive your parking pass, contact Cindy Langston via email Cindy.Langston@dcnr.alabama.gov  or call 251-948-7275 ext. 2101
What to Bring:
Hat
Sunglasses
Sunscreen
Water
Snack
Cooler
For Angler Academy, Gulf State Park will provide your fishing pole, bait, and a temporary license for fishing. After the class, if you are interested in continuing to fish, you may purchase a pier license and rent a rod from the pier tackle shop. Your wrist band will be good for all day.